Organizing your home is an easy way to reduce the amount of stress you face on a day-to-day basis.
While some of life's problems are unfixable, you have full control over how you arrange your sock drawer and where you keep your car keys.
Yes, it can be overwhelming to confront that mess of clothes on your closet floor, but you'll feel much better when you do it.
This home organization guide goes room by room, offering ideas on how to get each one under control. Along the way, we'll point you to some additional resources that offer further advice on achieving an organized home.
---
How to Start Organizing Your Home
The first step toward getting any living space in order is to gather your supplies.
Whether you live in a sprawling mansion or a cozy studio, you'll need a few items for any organization project:
Cleaning supplies
Safety equipment
Heavy-duty trash bags
A pocket notebook
Let's talk about why you should have each of these items:
Cleaning Supplies
Organizing a clean home is much more rewarding than organizing a dirty house. Sweeping, mopping, and scrubbing down all surfaces will make your house look a lot better when it's fully organized.
We recommend you have the following supplies on hand before you start cleaning up:
Paper towels
Reusable microfiber cleaning cloths
All-purpose cleaner
Mop and bucket
Broom and dustpan
You may want some other supplies, too, depending on what your home is like.
For example, you might want to invest in a carpet cleaner to get the stains out of your carpet. Otherwise, you'll have to do it by hand (which certainly works but takes a lot longer).
Does your home lack ventilation? Or do you simply prefer to avoid toxic chemicals?
Try substituting traditional cleaning supplies for natural alternatives.
Safety Equipment
Speaking of toxic chemicals, make sure to protect yourself as you clean.
At a minimum, you should have rubber gloves and breathable face masks. Even if you use natural cleaning solutions, a face mask prevents dust from entering your lungs.
Make sure to follow the instructions on your cleaning products, too. Be careful about mixing products together, as some have
toxic interactions
.
Heavy-Duty Trash Bags
Decluttering is a significant aspect of home organization. This means you'll probably have to get rid of some things, so you'll want some trash bags in your supply kit.
We recommend you have at least three* large, heavy-duty bags on hand:
One for stuff you want to throw away
One for items you can donate
One for things you wish to keep
As you clean, you can use each bag for its assigned purpose. After finishing, you can tie up the two to-go bags, throw the trash in the barrel, and take the other to a donation center.
You can empty out the bag of things you're keeping and start finding homes for those items.
*If you have a lot of stuff, you'll obviously need more bags. Three is our minimum recommendation.
Notebook
Keep a notebook with you to jot down reminders and to-do lists as you clean.
If you think of someone who might want that shirt you're getting rid of, or you get an idea of how to organize your craft supplies — write it down before you forget.
Just try to keep your notebook in one place so that it doesn't get lost in the mess.
Okay, now let's move on to how you can organize each room in your home. We also have a section specifically for studio apartments, which you can skip to by clicking here.
---
How to Organize Your Entryway
Whether you call it the front room, the mudroom, the foyer, or something else, one thing's for sure:
Your home's entryway needs organization.
It's the first room you and your guests encounter when you arrive, so it should make a good impression. Opening the door to a clean and clutter-free room sets the stage for a warm and peaceful experience.
The last thing you want when you come home from work is to trip over a pile of shoes.
So, here are a few ideas that can help you declutter your entryway:
Donate any shoes you don't wear or plan on wearing
Move any out-of-season footwear to a closet, storage tote, or storage unit
Place a mat down for wet shoes to prevent ruining your floors
Put all slippers in a basket kept by the door, so you can change into them when you arrive home
Think about getting a storage bench that doubles as footwear storage and a place to sit as you put your shoes on
Mount hooks on the wall or front door for hats, jackets, bags, and keys
Hang a mail organizer with separate sections for incoming and outgoing mail (just make sure to empty it frequently, so it doesn't become a wall-mounted junk drawer)
If you have a closet in your entryway, take some time to get that in order too. Check out this article for tips to help you: 25 Coat Closet Organization Hacks to Eliminate Clutter.
---
How to Organize Your Living Room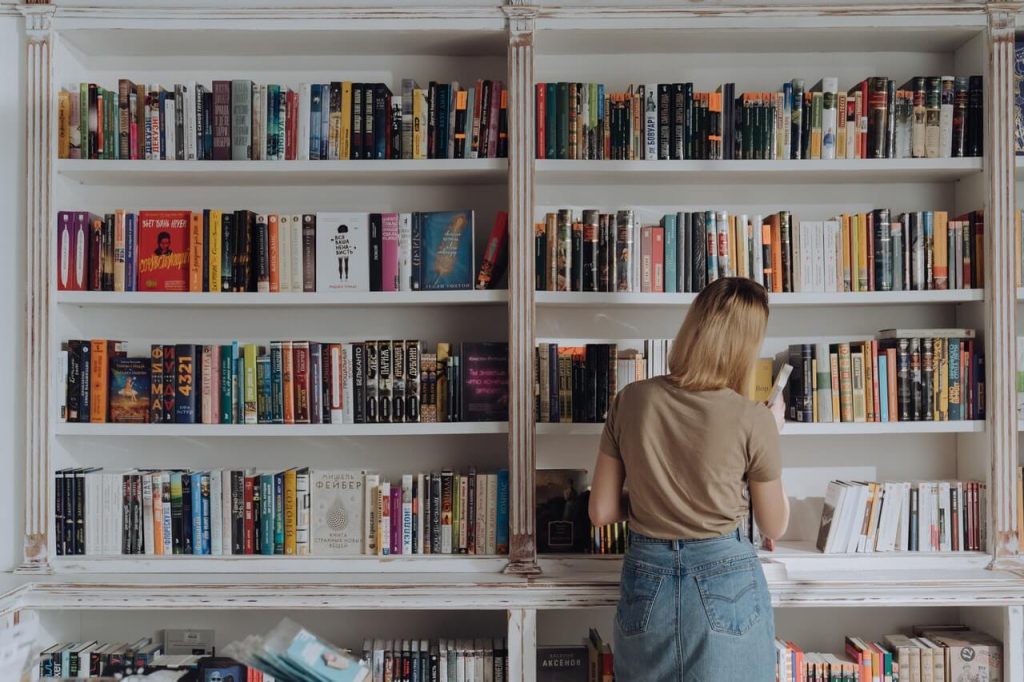 It's easy to let your living room fall into disarray. Books, media, device chargers, and other odds and ends all seem to collect in the living room, which can get out of hand.
You'll have a much better time hanging out there if you can get it organized, though, so here are some tips to help you:
Move everything off your coffee table that doesn't need to be there, and find a home for it somewhere else
Put a small decorative trash can next to the couch for tissues and other paper scraps that might pile up in the living room
Wrap bread ties or rubber bands around your device cords to keep them orderly
Consider selling old CDs and DVDs to free up space on your shelves (unless you're an avid collector and want to show them off, in which case you should be strategic in your display)
Try to keep some empty space on your bookshelves — a jam-packed shelf can make an entire room look cluttered
Think about getting a basket for your remote controls, as well. Your days of digging through the couch cushions for the remote are soon to end!
We have plenty more tips in this article: 7 Tactics to Organize Your Living Room for a Cleaner 2022.
---
How to Organize Your Kitchen
Your kitchen deserves special attention when it comes to organizing. A disorganized kitchen can be a breeding ground for bugs, rodents, and other unwanted guests.
Not to mention, you're more likely to cook meals if you enjoy being in your kitchen.
Below are some tips to help you create a kitchen environment you want to spend time in (but bugs and rodents don't).
Get rid of every expired item in your fridge, pantry, and cupboards
Store items in your fridge in clear containers so you can tell whether the contents are still good (or if there's a science experiment growing in there)
Label your bins with the date you bought or made the food (or the expiration date)
Keep rice, cereal, and other grains in airtight storage containers, either in the fridge (if you have room) or in kitchen cabinets
Hang your bananas from a hook to increase their lifespan (and prevent fruit flies)
Install spice shelves inside your cupboard door to make room for other items
Hang over-the-door storage in your cupboards or pantry for canned goods
Mount hooks over your counter to hang pots and pans (or cutting boards, spoons, etc.)
Save counterspace with an over-the-sink dish rack
Use expandable drawer organizers to wrangle silverware
There's no shortage of ways to make your kitchen more efficient — even if you have a small kitchen. The easier it is to find things, the more time you'll want to spend in there.
This article has more kitchen storage ideas and general organization tips: 11 Stunning Kitchen Renovation Ideas to Inspire You.
---
How to Organize Your Bedroom
Your bedroom is likely the room where you spend the most time. It might also be the messiest room.
We get it. You're busy in the morning, and you don't always have the time to re-fold your clothes and put them back in the drawer.
However, you should take some time to get your bedroom in order:
Channel your inner Marie Kondo and get rid of any clothes you haven't worn in years or no longer fit
Do the same with books, movies, music, pictures, and documents: if you hardly ever look at them and don't think you will in the future, get them out of your room
Use efficient folding methods to maximize your drawer space
Store out-of-season clothing in vacuum-sealed bags under your bed, in storage bins, or somewhere else
Clear your nightstand and dresser surfaces of everything aside from the necessities (e.g., lamp, charging station)
Use a decorative box or tray as a catch-all for your jewelry and other cherished items
Hang an over-the-door shoe rack in your closet to free up space on the floor (and in your entryway closet)
For more advice on arranging your bedroom, we have a great list of ideas here: 5 Bedroom Organization Secrets.
---
How to Organize Your Bathroom
The bathroom is another room where organization isn't just pleasant; it's necessary for your health. Mold and mildew love bathrooms, but you can take steps to keep fungus away.
Here are a few tips to help you make your bathroom look clean and put together:
Mount floating shelves behind your toilet to store towels and baskets of smaller items
Separate your under-the-sink items into clear, labeled bins
Repurpose mason jars to hold Q-tips, cotton swabs, and other odds and ends
Hang a shoe organizer on the back of your door for hairbrushes, straighteners, and hairspray cans
Add storage space to your shower with a waterproof hanging pocket organizer
Keep stackable crates or containers under your sink to separate toilet paper, hair products, and other items (or even a Lazy Susan that you can spin it to find what you need)
We have many articles on our blog that can help you get your bathroom in order, like this one: 5 Bathroom Design Secrets for Maximum Organization.
---
How to Organize Your Laundry Room
Not everyone has a laundry room, but if you're one of the lucky ones, you should do what you can to keep it orderly.
Laundry is already enough of a chore, and it will only be more arduous if your laundry room is full of clutter.
Use these organization tips to take full advantage of the space in your laundry room:
Install a folding table (or a fold-down one if you have a small space) to give yourself room to work
Hang dryer racks or a hanging rod from the wall for airing out your wet clothes
Take advantage of the sides of your washing machine and dryer by sticking magnetic shelves to them
If your laundry room doubles as a linen closet, use an over-the-door file organizer for your towels and sheets
For more tips on tidying up your laundry room, read this article: 7 Practical Storage Solutions for Organizing Your Laundry Room.
---
How to Organize a Studio Apartment
Organizing a studio apartment is a lot different than a one or two-bedroom. You don't have the option to move stuff to another room, so you have to be very strategic in your approach.
Here are a few DIY ideas to help you give your studio a space-efficient makeover:
Keep everything you want out of sight in under-the-bed storage organizers
Hang shelves as high up on your wall as possible to draw the eye upward and create more storage space
Light colors make rooms feel larger, so keep your walls white or a lighter shade of your favorite color
Install a big mirror to create the illusion of more space
Use room dividers to wall off your "bedroom" or "home office"
Install a drop-down kitchen table that you can fold back into the wall when you're not using it
Put your bed on a loft to open up the space underneath
Our studio apartment article offers more storage ideas so you can arrange your home like a professional organizer.
However you approach it, remember to be very selective about what you keep, especially out in the open. Every inch counts when you're dealing with a small space.
---
Conclusion
Organizing your home isn't always fun, but it's easier than it seems, and you don't have to be an expert interior designer to do it.
Whether you set aside a weekend to get your place in order or vow to incorporate ten minutes of organizing daily, a clean home is within your grasp.
Now, here's the most important thing to keep in mind:
Once you've cleaned and organized your entire home, try your best to keep it that way.
Put things back where they belong and clean up after yourself when you've made a mess (even a small one), and you won't have to do a total overhaul again for a while.