When you're a coffee person, you know the importance of finding the best coffee maker. It seems like some machines can take anything and turn it into sludge, while others make miracle brews out of any type of coffee.
Most of today's coffee machines share standard features (e.g., programmable clocks and automatic shut-offs).
Yet, beyond a few commonalities, every coffee machine becomes unique. Manufacturers understand that — for a true coffee lover — making your daily cup is an art, not a routine. Because of this, you have hundreds of features mixed and matched in any given machine, like the popular and necessary coffee grinder.
Between grinders, extra features, and different coffee results, you end up with an almost overwhelming choice to make.
How do you know which to buy when there are so many?
Start here — with our list of the top nine coffee makers, including grinders, for home use.
---
What's the Difference Between a Blade and a Burr Coffee Grinder?
Grinders have become as essential a feature as the auto-off and program options. These wonders of the coffee revolution come in two types — blade and burr — and it's important that you know which one you prefer.
Blade grinders are like food processors in that they have sharp blades that spin, slice, and cup grind your coffee beans into fine silt. The pro is that these are typically cheaper, but the con is that they don't produce the same result every time.
Burr grinders, instead of slicing, crush your coffee beans at a low level of heat. Instead of a fast spin and slice, they take their time. This care ensures a coffee that is consistently less bitter or burnt. Burr grinders are pricier, but the result is a higher-quality end product.
---
1. Cuisinart DGB-900BC Grind-and-Brew 12-Cup Automatic Coffeemakers
When you invest in a top-quality coffee maker, the return on your investment is well worth the initial cost. This is evident in the Cuisinart DGB-900BC Grind-and-Brew 12-Cup Automatic coffee maker.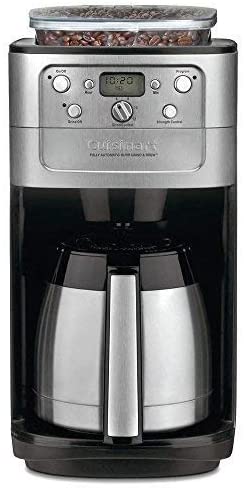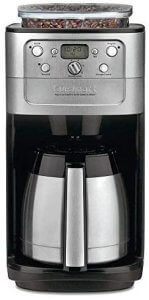 The combination of brewer and coffee grinder has the typical features you'd expect. It also allows users to choose between mild, medium, or strong brew strength.
Crush up to half a pound of coffee beans in the burr grinder, filling your home with the fragrant aroma of your favorite blend. Use the brew-pause feature to enjoy a sip of the coffee you worked so hard for (without waiting for the entire pot to finish). Yep, it lets you "sneak a cup" even before all the brewing is complete!
With its GoldTone basket coffee filter, you never have to buy paper coffee filters again. It serves as a permanent filter you can use time and again.
The Cuisinart DGB-900BC is on the pricier end of our reviews, averaging around $330. However, the high-quality output you end up with will save you a ton of cash on coffee bar runs. That's why it's our top pick.
---
2. Cuisinart Grind & BrewTM 12-Cup Automatic Coffee Maker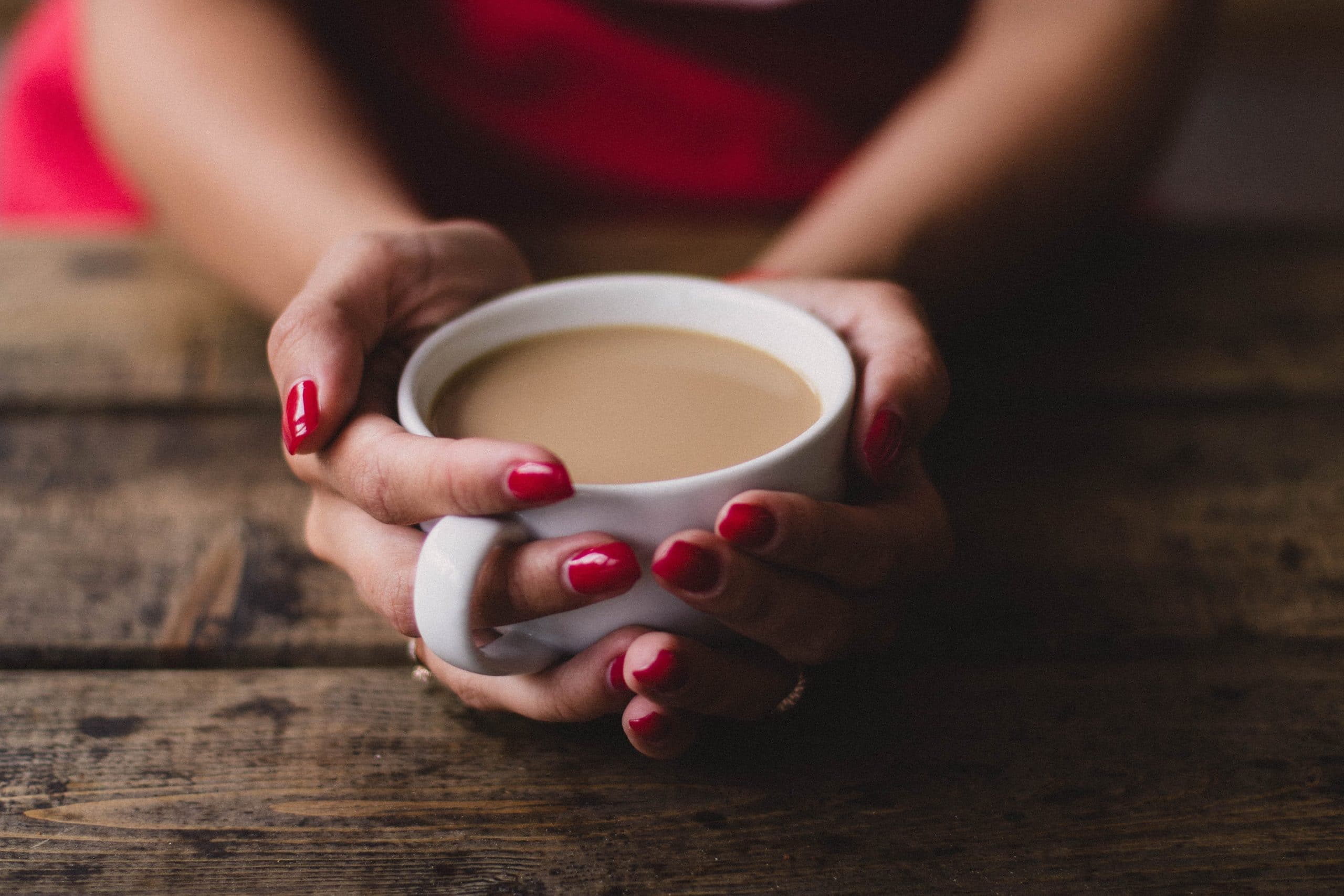 The Cuisinart Grind & Brew 12-Cup coffee maker has extra bang for your buck at a decently budget price. Averaging around $90, this programmable coffee maker isn't top of the line. Still, it's an excellent choice for those who don't want to invest big bucks to get their morning cup of joe.
Features include 24-hour program options for multiple brews and an auto shut-off choice of up to four hours. The capacity to make 12 cups in one brewing sets it apart from many drip coffee makers.
The coffee grinder crushes your whole beans, then turns them into evenly spread grounds without the bitter taste of a fast slice. You can also turn off the grind feature and use your pre-ground coffee.
It includes charcoal water filters and a GoldTone filter basket. Though the machine has no drip tray, its hot plate keeps your coffee hotter for longer.
Easy use and easy clean-up, plus a reasonable price, make this drip coffee maker an attractive option for everyone.
---
3. Capresso 488.05 Team Pro Plus 10-Cup Coffee Maker
Do you want a coffee maker with the attractive look of a high-end brand without the hefty price tag?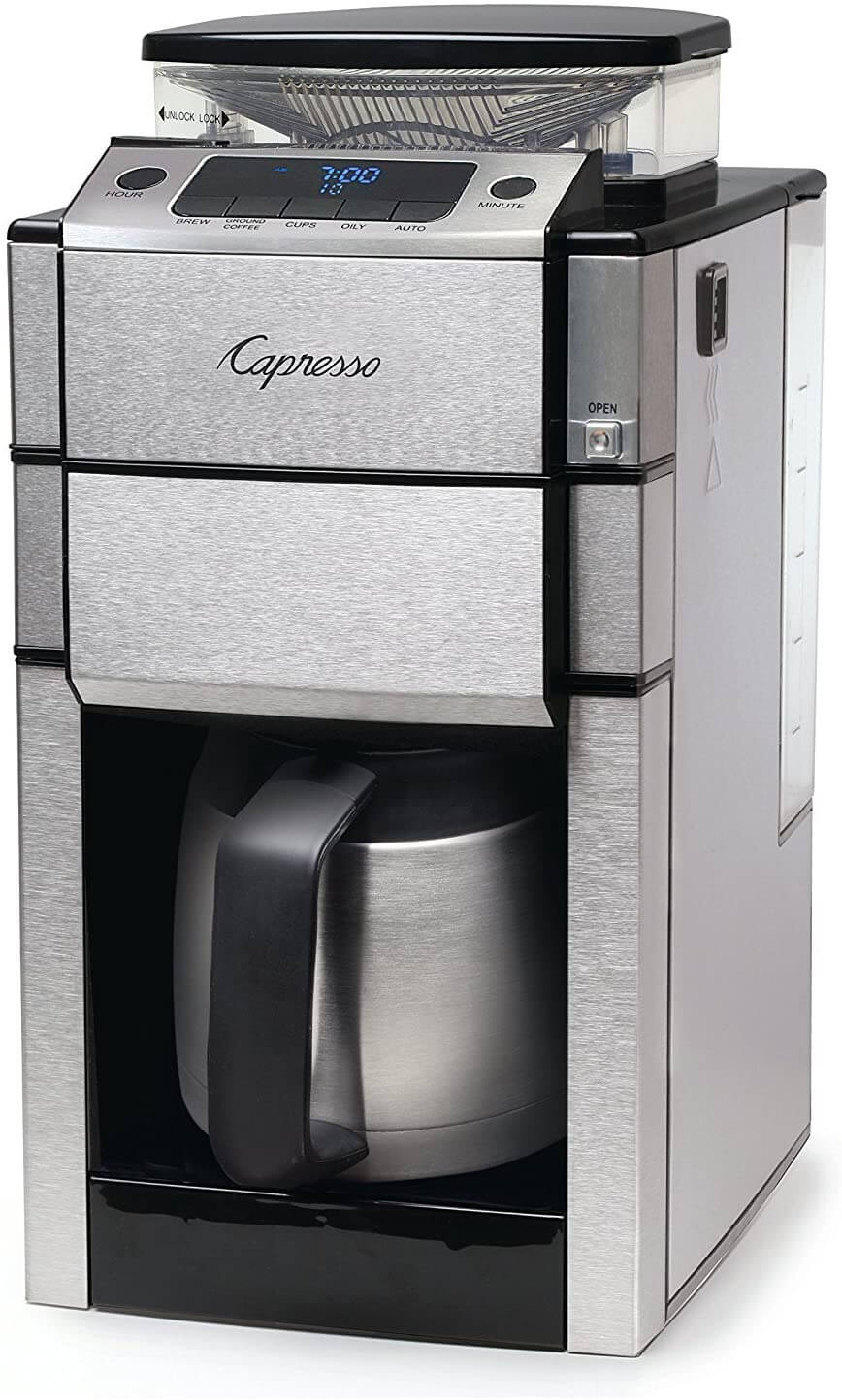 The Capresso 488.05 Team Pro Plus Coffee Maker fits the bill perfectly. Falling squarely in the middle at around $250, it's an investment you'll be glad to make.
This coffee maker has a built-in, conical burr grinder for even brew strength. Unlike other drip coffee makers, the Capresso has a stainless steel thermal carafe. It keeps your brewed coffee hot for hours throughout the day, no reheating (i.e., burning) necessary.
The intelligent design makes it a compact carafe with massive features like a GoldTone filter for the water tank and a 6-ounce bean hopper. Direct-feed technology creates a taste even the most sophisticated palates will enjoy.
Slow-grinding burrs produce fine, uniform coffee grounds. The simple programmable coffee maker options offer five grind settings. With so many easy-to-use features, you'll quickly find the settings that produce your ultimate brew.
---
4. Breville Barista Express Espresso Machine, BES876BSS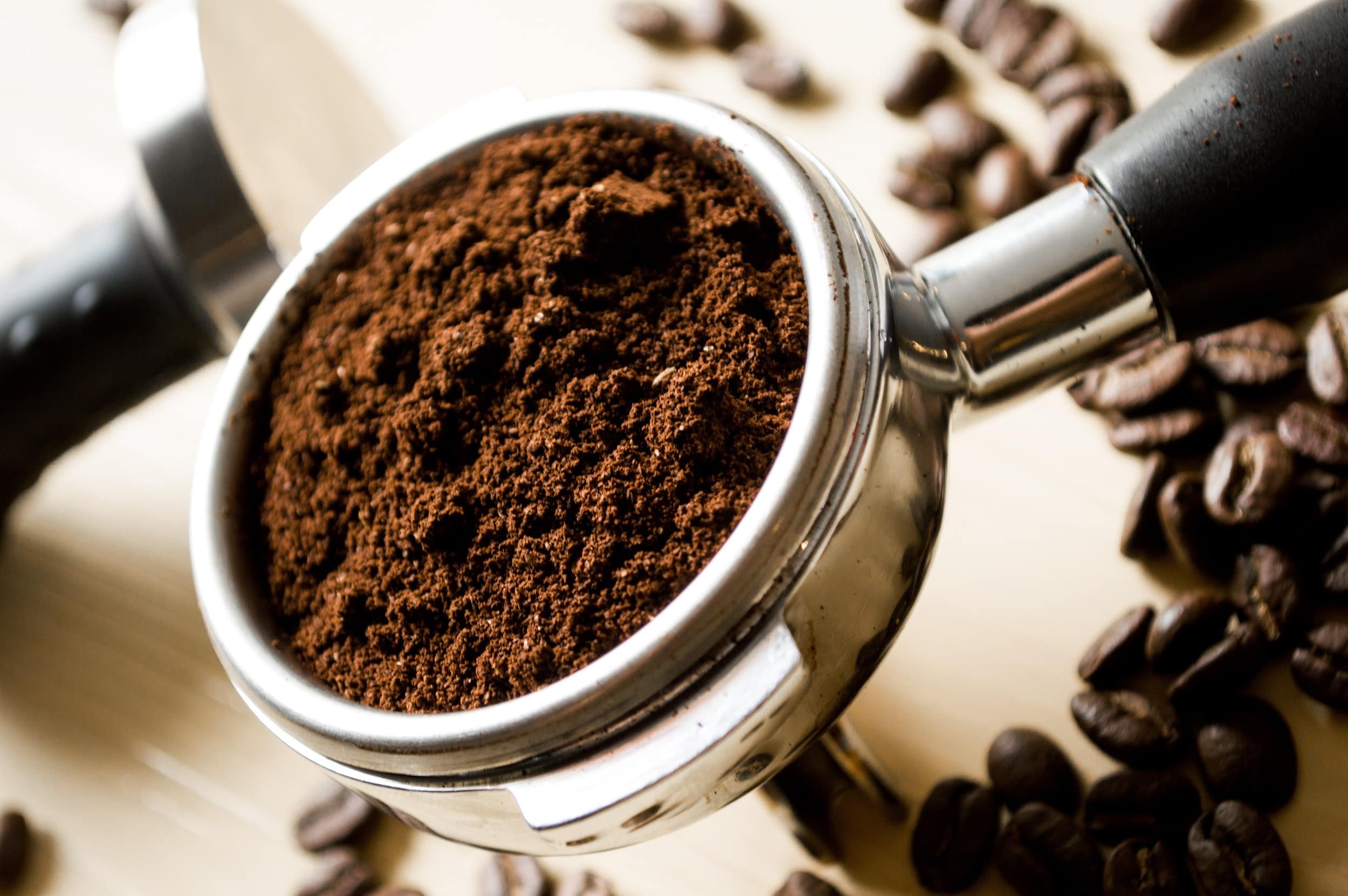 Ready to make coffee bar quality espresso in addition to your daily coffee fix? Why not go for the gusto and invest in a Breville the Barista Express Espresso Machine?
The appliance is so high-powered that it can grind your beans and produce professional-quality espresso in under one minute. You can make a single cup of coffee with this machine, with either one or two espresso shots.
It comes with interchangeable filters and automatic versus manual operating options. Dose-control grinding creates premium flavored coffee and espresso for every brew.
Digital temperature control features also let you choose your final outcome. When you use the espresso feature, the milk frother creates micro-foam. Instagram-worthy finished products at the touch of a button!
At $750, this coffee/espresso maker maybe isn't for the average joe. We say it's a worthwhile investment for anyone who wants to make barista-quality coffee and espresso.
---
5. Breville BDC650BSS Grind Control Coffee Maker, Brushed Stainless Steel
Breville makes our list again with their coffee maker, minus the espresso component. Their Breville Grind Control coffee maker, made of brushed stainless steel, has eight strength settings. Grind your beans at any of these levels for optimal richness!
There's also an option for your favorite pre-ground coffee. The bean hopper can hold half a pound, creating up to 12 cups in a cycle. It also functions as a single-serve coffee maker, allowing you to brew directly into a ceramic or a travel mug along with the carafe.
An LCD screen displays your water level, grind size options, coffee strength, and estimated brewing time. Auto-start selector features allow you to preset when the coffee maker should start grinding to have your coffee brewed and ready to go.
The average price point is around $350, locking this coffee maker in as a great investment for those who love their coffee brewed to perfection.
Looking for more kitchen basics? Read 53 Kitchen Essentials for Your New Apartment!
---
6. BLACK+DECKER 12-Cup Mill and Brew Coffeemaker, Black, CM5000B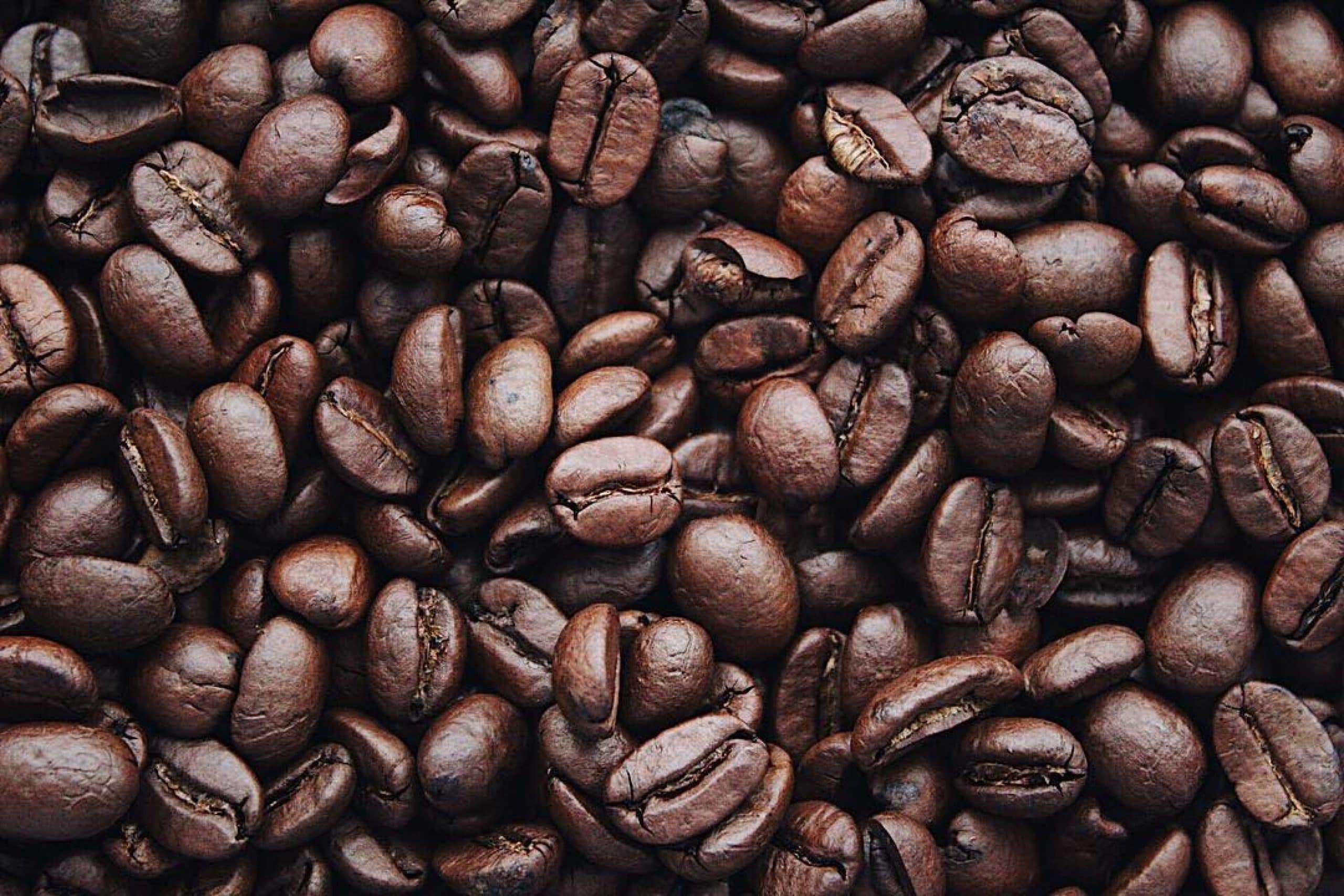 As coffee maker manufacturers go, Black & Decker is a reputable old standby. Consumers have enjoyed the high-quality products they offer for decades. Their Black & Decker 12-Cup Mill and Brew coffee maker is yet another enticing item provided by them.
At a reasonable $75 average cost, the 12-cup coffee maker is budget-priced for anyone looking to wake up to a good cup of coffee. Quick blade grinding and brewing give you fresh coffee without a hassle.
If you want high-quality flavor without the stress of too many features to choose from, this is the coffee maker for you. QuickTouch programming lets you select from basic features like auto brew and strength.
The basic features and improved flavor-enhancing options are a selling point. The B&D name makes this a must-have for the average daily coffee drinker.
---
7. Krups KM550D50 Personal Coffee Maker with Built-in Grinder
For some people, part of the attraction of their coffee maker is how well it looks on their kitchen counter. If that sounds like you, check out the Krups Grind KM550D50. Not too many all-in-one coffee machines with built-in grinders look this sleek and attractive and produce such great coffee!
This machine has a blade grinder, which reduces the consistency of your final flavor, but other features help compensate for this lack. Krups is powerful, it pulverizes whole bean coffee into ground beans; transforming it into a robust and rich coffee — quickly.
It has easy button controls, two grind settings, and a glass carafe with an ergonomic handle. Keep in mind that it's on the smaller side, making only four cups of coffee at once.
The Krups can be yours for around $100 or less on Amazon. It gives you reliable quality and an intuitive product without the gourmet price tag.
To further improve the look of your countertops, check out these 11 Stunning Kitchen Renovation Ideas to Inspire You
---
8. De'Longhi ESAM3300 Super-Automatic Espresso/Coffee Machine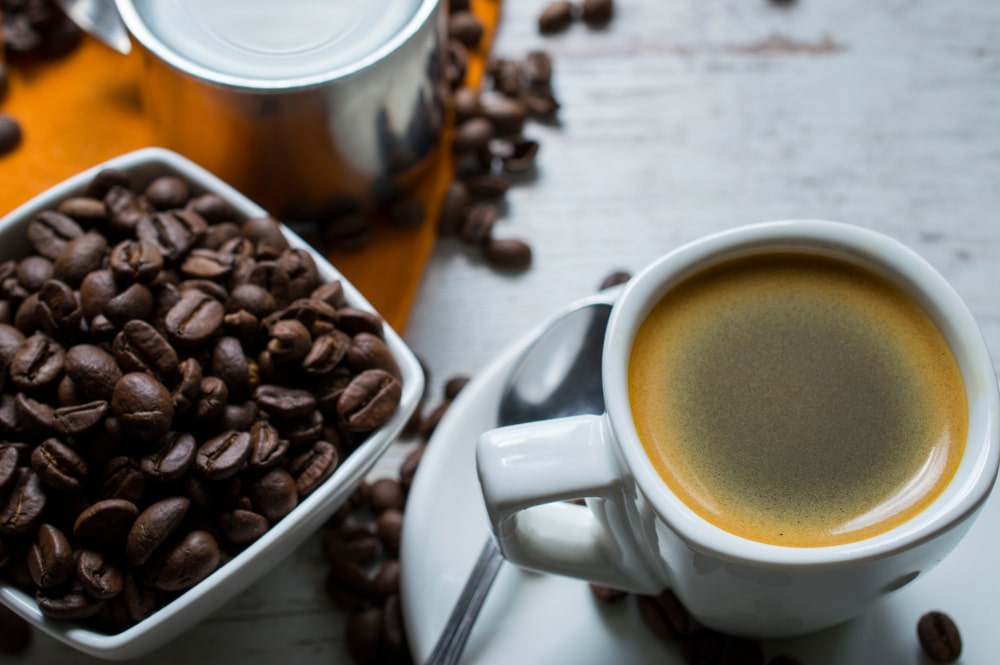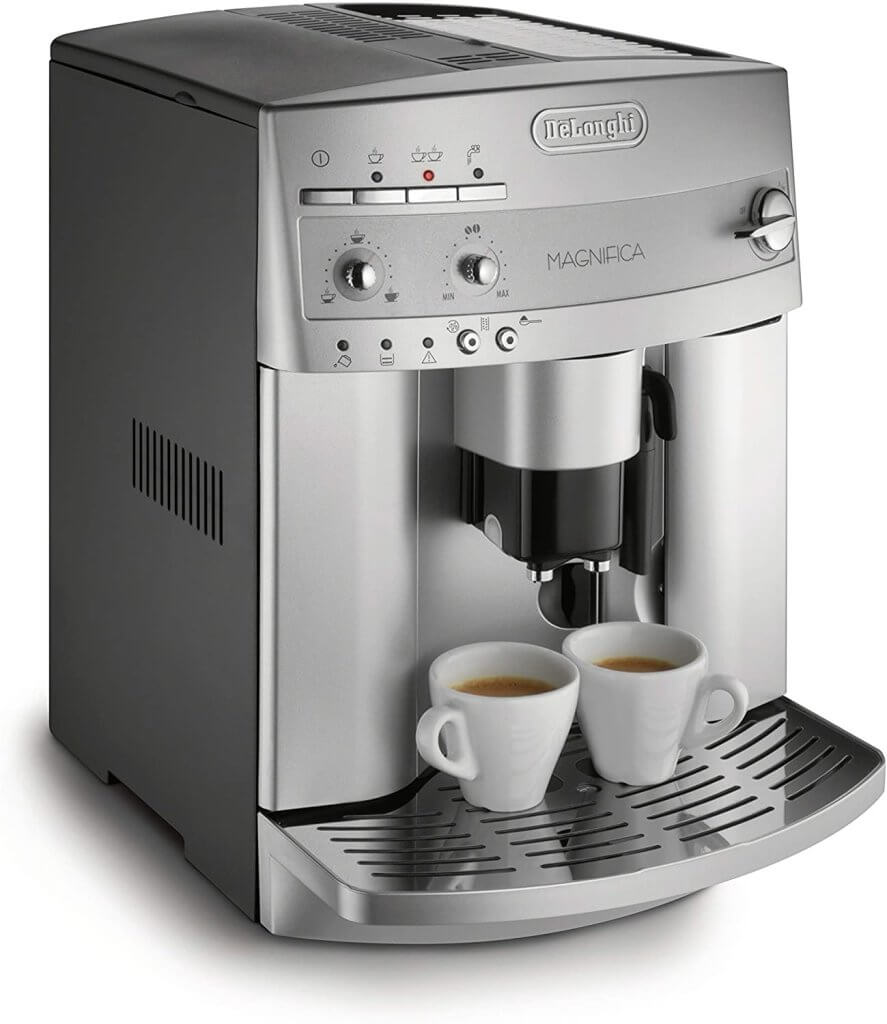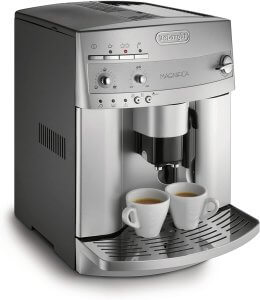 Barista-quality espresso makers have the potential to take up entire countertops. But the De'Longhi Super-Automatic espresso/drip coffee maker is a top-of-the-line product with a compact design.
No other espresso maker gives you the "Cappuccino System" offered by De'Longhi in this coffee maker. It's a frother patented by the manufacturer that mixes steam with milk to create a professional-quality creamy froth.
De'Longhi offers sophisticated program features that are also easy to use. The menu settings are quaintly rotary and push-button. Choose from multiple options to select your ultimate brewing settings.
If you're unsure which feature to use, your $500 expenditure comes with access to De'Longhi's coffee specialist support team!
Not for the average gas-station coffee drinker, this professional quality machine is an investment. Those who find bliss in the ultimate coffee or espresso will be highly satisfied with the De'Longhi Super-Automatic!
---
9. Saeco HD8927/47 PicoBaristo Super Automatic Espresso Machine
Our final pick is for those who consider brewed coffee and espresso to be on par with the delicious nuances of art. If you want a high-quality product that will deliver only the best espresso and brewed coffee for years to come, the Saeco PicoBaristo is for you.
The highest-priced machine on our list, you can have this gourmet stainless steel programmable coffee maker in your home for $960. Increased prices equate to superior flavor with the PicoBaristo, so you get what you pay for in a positive way.
Pre-programmed options give you your choice of 15 drinks. Or you can customize the coffee machine to produce your own individualized flavor. Save it to your user profile, and set a profile for up to five other people. You will truly become your own coffee shop barista!
Yet the excitement goes beyond unique user profiles. This specialized machine uses ceramic grinders, ensuring up to 20,000 cups of the highest quality coffee. Easy cleaning with the HygieSteam function uses steam to sterilize the milk circuit, so you don't have to fuss with it.
Don't let the compact size fool you. The advanced touch screen display doesn't need a massive scope to produce intense levels of featured selections! From a frothy cappuccino to a latte macchiato or anything between, the PicoBaristo can quench your craving quickly.
Saeco applied the ultimate in craftsmanship when they designed this coffee maker. If you have a taste for rich, flavorful, aromatic java and don't mind investing in a product that gives it to you — this is the coffee machine of your dreams.
Need somewhere to set your delicious cup of coffee down? See: 5 Coffee Table Ideas for Small Living Rooms
---
Conclusion
Sometimes, too many options can be as frustrating as not enough, and you have a vast array of coffee makers to choose from. Leaving the convenience of your local department store to check out online options gives you even more options.
Coffee grinders, programmable settings, espresso makers, combos …
So many choices make it challenging to decide on your ideal home coffee maker when all you want is great-tasting coffee.
With these nine options to narrow your search, you can quickly make the best selection and be on your way to home-brewed yumminess every day!





(1 votes, average: 5.00 out of 5)


Loading...