The Top 7 Best Over the Sink Dish Racks for Your Kitchen
Although most of us use a dishwasher to clean our daily dishes, there are always those few kitchen items that we hand wash.
Pots and pans are rarely dishwasher safe. And some people just don't use dishwashers.
Whatever the reason for choosing to hand wash some items, our hand-washed dishes need a drying rack. This can present a problem for some homes.
Where do you fit a drying rack when you have limited counter space in your kitchen? Over the sink, of course! This would save so much counter space! What a novel idea!
Over the sink dish racks have become very popular, and there are many types to choose from.
This article will help you shop for over-the-sink dish racks/ We'll break down the top seven we found on the market by features and the pros and cons of each.
---
1. Boosiny 2 Tier Dish Drying Rack
This Boosiny dish drainer sets up on the countertop behind and around your kitchen sink. Although that sounds like it would make it impossible to clean dishes with it in the way, the engineering of this product takes all that into account.
Pros
The design ensures that your view of your dishes is clear, you don't bump your head trying to wash your dishes, and your hands can move about freely.
It also offers a vast amount of space to dry your dishes. So much space that you can even use it to dry pots and pans.
In terms of build, it comprises durable black stainless steel that can hold up to 110 pounds. So you can confidently put your cookware on this dish drainer.
The customizable side of this drainboard is the adjustable width and hooks for utensils or cutlery. There is even extra space for everything from your cutting board to dish soap.
Assembly is simple – just a quick click together here and a connecting there, and it's ready to use.
Cons
Unfortunately, like most products, the highest quality comes with the highest price tag. The durability of this over the sink dish drainer is worth the extra investment.
You may also like: 7 Table Decorations to Create the Perfect Dining Arrangement
---
2. iSpecle Stainless Steel Over the Sink Dish Rack
This iSpecle dish rack fits lots of dishes, even silverware and a chopping board. Its stainless steel build ensures that you won't have any broken dishes splashing across your kitchen counter.
Pros
Its design. Steel is not the most slip-resistant material. But the engineers of this product had the forethought to add rubber feet to the bottoms to prevent slipping. They also added length to the front foot to provide a more stable dispensing of the weight.
Cons
It is somewhat expensive. And sometimes, water drips onto the counter from the cutting board holder and the side cutlery holder.
---
3. Topkitch Over the Sink Customizable Dish Drainer
Available in either black or white, this Topkitch dish drying rack has plenty of space for your dishes. The multifunctional spaces include a plate rack, bowl rack, and so much more.
Pros
There are special areas for utensils, wine glasses, a paper towel holder, and a knife holder. This handy kitchen organizer will clear up so much counter space that your kitchen will look much cleaner.
This is a multipurpose dish rack that goes from a potholder to a dish drainer, all with removable organizers. You can create your own design with this dish drainer that fits your needs.
It doesn't take a bunch of tools or mechanical skills to complete the easy assembly of this deluxe dish rack.
Cons
The design's downfall is that there may be some water drippage on the side from cups hanging or the utensils holder. Also, the cost may be out of budget for some.
---
4. SANNO Dish Drying Rack
This SANNO dish drying rack has many setup options. You can use it in and over the sink or on the counter, and it has collapsible and adjustable sides. It is best for smaller sinks, as it fits any sink size under 21 inches.
Pros
This space saver has a removable utensils holder and is very affordable, costing under twenty dollars at most stores.
You can quickly put this product away in the cupboard when not in use to save even more room. It is also great to use when washing fruits and veggies.
Cons
Unfortunately, the smaller size won't fit many dishes. This design is best for a single person or couple. If you do put it inside the sink, it takes up that side of the sink, and so you will not be able to use it for washing or rinsing.
Related: The Newest Trend in Dinnerware: A Blue Rose Pottery Review
---
5. Ace Teah Over the Sink Space Saving Drying Rack
The simple yet elegant design of this Ace Teah rack means it's not bulky like most. It fits nicely over the sink, and this stainless steel dish rack matches most faucets.
Pros
The anti-skid rubber feet act like suction cups to keep the dish rack from slipping on a wet counter. The design has a space for dish soap, and your purchase comes with some extra hooks to place wherever you choose.
This over-the-sink drying rack is cheaper than many of its size. It has two tiers to fit more dinnerware than a one-tier version, clearing up much more countertop space.
Cons
Even so, it is smaller than other designs and won't hold a whole sink full of dishes. Also, it has a disturbing tendency to sway if you overload it with tableware.
---
6. Premium Racks Over the Sink Drainer
If aesthetics are important to you, this Premium Racks sink drainer is for you. It is customizable, to create a setup to your liking and has a pretty design with detailed steel borders.
Pros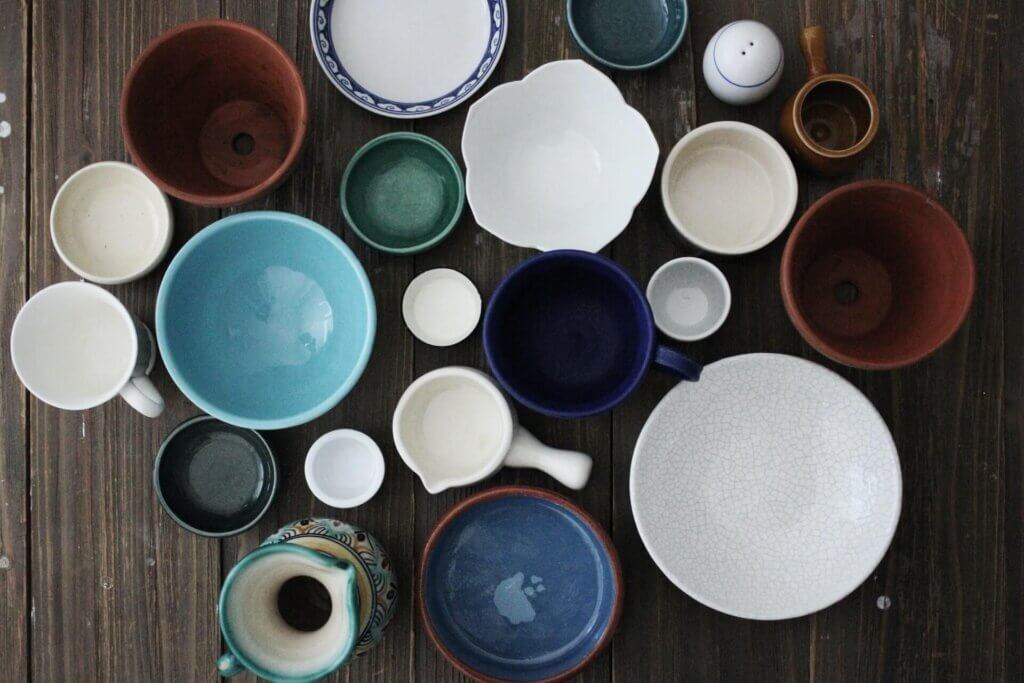 Don't let the fancy exterior fool you, though. This dish rack is strong. It supports over 150 pounds of weight. No doubt, this is a high-quality product that won't break on you.
To make this dish rack even better, the engineers added side cutlery and cutting board holders.
Cons
Although this versatile design is helpful in using small spaces more wisely, only a limited amount of dishes will fit on this rack.
The adjustable frame is nice, but it can come undone, so you need to tighten it often.
---
7. Loyalfire Two Tier Large Stainless Steel Dish Drying Rack
If you want a dish drying rack that holds a week's worth of dishes, this Loyalfire rack is your best bet. It fits all your dishes and more.
Pros
The construction is very sturdy, and the feet have a good grip to ensure that this dish rack doesn't budge.
The two-layer design is expandable to fit your kitchen but has a simple enough assembly process.
You can also use it to stow small kitchen appliances, which often eat up a lot of counter space.
It comes with many added accessories for extra drying and organizing space. This includes all the bells and whistles that competing products have and more.
Cons
As great as this dish rack is, it's the most expensive product on this list, so be prepared to pay a steeper price if this is your choice.
Also, be sure to check out Everything You Need to Know About Cast Iron Griddles for our new kitchen needs!
---
Helpful Over the Sink Drying Tips
Using an over-the-sink dish rack for your kitchen is a smart move. We can all use a little more space and organization in our life!
With new products come new questions. Well, this section helps you get the most out of your new dish rack.
Air Dry vs. Towel Dry
There is an ongoing debate about whether it's best to let your dishes air dry or to go ahead and towel dry them.
Most experts would say to let your dishes air dry because towels can carry bacteria from surfaces. You could quickly transfer that bacteria to your newly washed dishes.
With that said, it doesn't help if you put your dishes away wet because that can breed bacteria in your cabinets. Just make sure the dishes are completely dry before putting them away.
How to Clean Your Drying Rack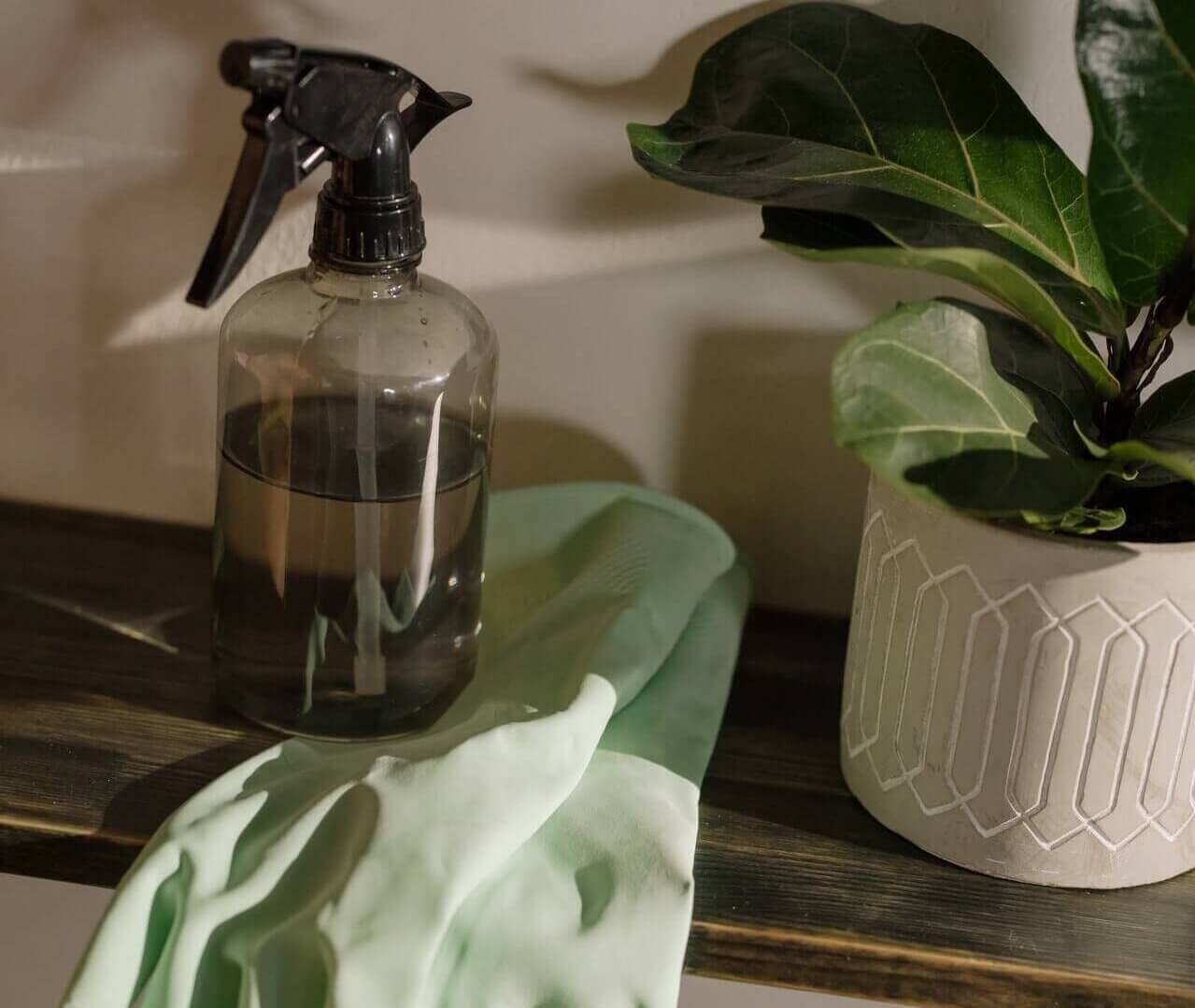 Just like wet towels can breed bacteria, your dish rack can get damp and dirty as well. Since most dish racks have nooks and crannies that accumulate residue, you need to tackle this item differently from how you would a dish.
You should use a cleaning brush to get into some of the hard-to-reach spots. There are several different kinds, sizes, and shapes that you can find at your local store. Find the ones that would best clean hard-to-reach areas.
If you notice your dish rack is beginning to grow dark spots or mold, use bleach to kill it and to prevent regrowth.
Once you finish cleaning the rack, don't forget to dry it well so that no bacteria forms. Again, we advise the air-dry method to prevent transferring bacteria to your dish rack from a towel.
However, to stop any rust from forming on metal racks, it's best to air dry them in the sun.
If you notice any rust cropping up on your rack, you can use a small piece of sandpaper to remove it. Coat it with clear nail polish to ensure that no rust comes back.
How to Keep Them Sturdy
These dish racks can reach tall heights and seem to be precariously perched over your kitchen sink. Although most claim to be well made and durable, and designed to tip, there's always a risk.
Keep a few of our additional steps in mind to ensure that your new over-the-sink dish rack doesn't fall over and break your dishes.
First of all, make sure you assemble them well and according to their directions. Tighten all bolts, push all connectors together well, and take extra measures to ensure you securely fasten all pieces.
Once you feel confident that you've assembled your dish rack to high standards, you can help prevent falls by how you place and use the racks.
Whenever using your dish rack, be sure to keep it on an even surface. An unlevel placement is just asking for disaster.
Another tip is to keep them pushed back to the wall behind your sink, so you don't accidentally hit them while washing dishes.
When you finish washing your dishes, rinse them and place them evenly on the rack. Don't put the heaviest items on one side and the lightest on another. Try to keep the weight distribution even.
Certainly, never place the heaviest dishes toward the front so that it would be more likely to tip forward.
Similar: Everything You NEED to Know about the Arctic Air Ultra
---
Conclusion
Hopefully, you've accumulated enough information that you are confident in how to select the best over-sink dish drying rack for your home.
The most significant factors that will determine the best dish rack for you are:
The size of your sink
How many dishes you need to fit into the rack
The style and material you prefer
If you want a temporary set up or more permanent
Granted, even after filtering through these factors, you may be unsure which to purchase.
Weighing the pros and cons of each rack can help you decide. You can always purchase both and take them home to see how they fit over your sink size and how sturdy they are when you fill them with dishes.
You can then pick your favorite and return the other. Make sure you buy your rack from a reputable company that will honor returns. Amazon has an excellent return policy, as does Walmart and any other major department store.