The Best Hack Saws of 2023 [Full Comparison]
There are many distinct types of saws, and all provide their own way to cut through a specific item. The saw we will be focusing on today is the handy hacksaw.
This saw is hand-powered, so you don't need electricity, just a little arm brawn. It is, however, beneficial in the cutting of pipes, mostly metal but some PVC. And since it's manual, it is also cordless.
You'll find hack saws in the hands of plumbers and electricians when they need to cut a more delicate area. Most professionals consider this to be one of their top hand tools to use on the job.
While hacksaws used to make quite a mess of the material (hence its name), hacksaw design has improved over the years. And finding the right hacksaw for the job can make your project go much more smoothly.
This article will break down the top hacksaws into three categories to help you in your buying process. We'll wind things up by giving you some pointers on how best to use your new hacksaw.

---
The Anatomy of a Hack Saw
First, let's discuss all the parts of the hack saw and how they magically come together to make a simple machine.
The handle is pretty self-explanatory. That's the part of the saw that you hold onto while you are cutting. Some hack saws have a single handle, while others have an extra handle of sorts in the front. That way, you can use it double-handed for more force.
A good hack saw has a handle that has a good grip but is also comfortable on your hand.
Like a coping saw, a Japanese-style pull saw, and a bow saw, hacksaws have a tensioner.
The tensioner and tensioner knob is the kit that keeps the blade of the saw taught and able to cut without wobbling. Some saws allow you to adjust the knob by hand, and some require a tool.
Of course, you can't have a saw without a blade. Hacksaw blades come in a variety of materials and sizes, as well as teeth spacing. Pins hold the blade into the saw body.
The frame holds all the pieces together and makes up the basic shape of the saw. Some hacksaw frames are solid, but many are adjustable, consisting of two pieces that you can take apart.
See also: The Best Handheld Sewing Machines
---
The Top 3 All-Purpose Hack Saws
If you are looking for a hacksaw that can handle just about anything, you will want to buy one of these three hacksaws.
1. Dewalt 5-in-1 Hack Saw
The Dewalt 5-1 Hacksaw is the best all-around hand saw on the market. It provides a high tension to support the blade at as much as 330 pounds of resistance.
The Dewalt 5-in-1 Hacksaw's best features include:
The low profile and long reach of the frame make it easy to operate in smaller spaces.
It has a comfortable pistol grip handle.
It is considerably lightweight considering the number of functions it has
12-inch blade length
You can adjust the blade to a 45-degree angle to make standard or flush cuts.
With this multi-piece hacksaw, you can convert to a jab saw when you detach the front handle as well.
2. Lenox High-Tension Hack Saw
The I-beam construction of the Lenox High-Tension Hacksaw frame provides a tension of up to 50,000 PSI.
The best features of the Lenox High-Tension Hacksaw include:
Its frame has a compartment to conveniently hold five extra blades for use on several different jobs.
The rubber handle gives you a safe grip even in wet and cold environments.
The lightweight and durable cutting tool uses 12-inch blades, and if you purchase a reciprocating blade, it can convert to a jab saw.
It comes with one 12-inch blade with 24 TPI.
Its design eliminates the need to search for spare blades in your toolbox since it has blade storage built right in. It works in all weather elements, indoors or outdoors. There's no DIY job that this saw can't handle.
3. Tekton 6823 2-in-1 Hacksaw
The Tekton 6823 2-in-1 Hacksaw is an adjustable hacksaw that can make straight or flush cuts. You can adjust the blade angle to 40-degrees to quickly make flush cuts.
Some of the Tekton 6823 2-in-1's best features include:
It has a non-slip grip on both front and back handles for any home improvement job that requires the use of two hands.
Its 12-inch blade has 18 TPI (teeth per inch).
Composite steel blades cut better than carbon steel blades, allowing for high-speed steel cutting.
The saw supports up to 400 pounds of tension.
Its hidden compartment holds six replacement blades at the top of the frame.
This hack saw boasts a durable frame complete with hidden storage and a unique blade fabrication that puts it a step above other hacksaws.
---
The Top 3 Mini Hacksaws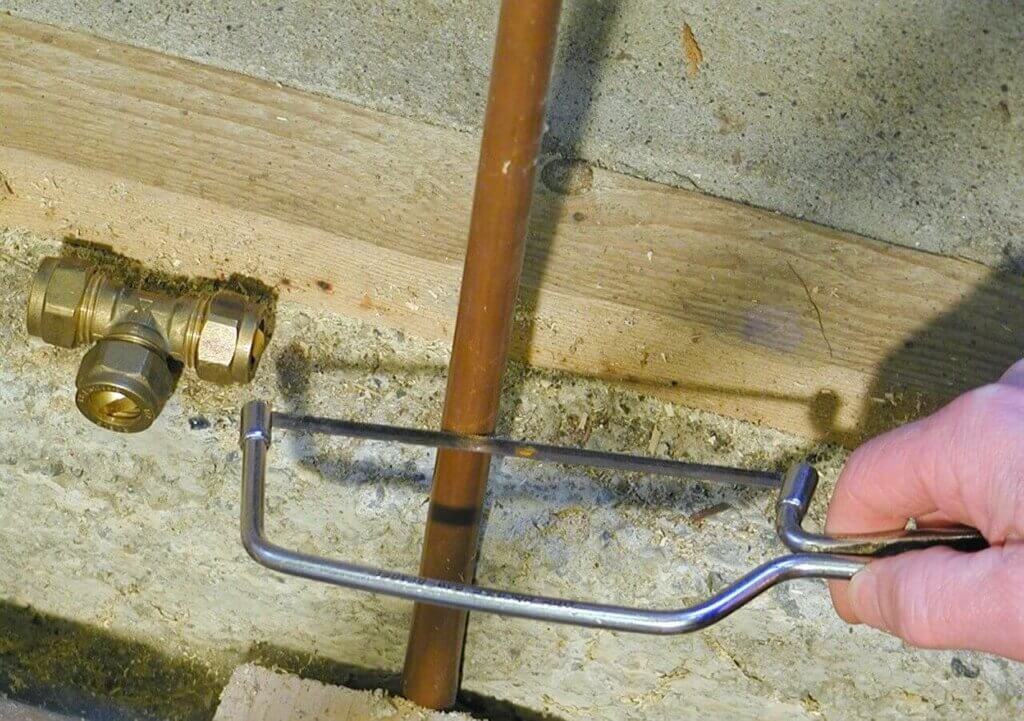 If you need cut metal in close quarters, you will want to find a smaller version of the hacksaw. These three mini hack saws are the best that we found on the market.
1. Milwaukee Compact Hacksaw
The Milwaukee Compact Hacksaw comes with many neat features and is the perfect size to fit into your toolbelt.
The Milwaukee Compact Hacksaw's best aspects include:
It has a sturdy five-inch handle and a stable 10-inch blade.
The ergonomic handle feels right in your hand. It has a rubber cover to help keep your grip strong even in slippery situations.
You can even slide the blade further into the handle if you need a shorter blade or for when you want to store the hacksaw.
One of the most convenient aspects of this hacksaw, besides its compact design, is changing the blade without the use of tools. With a mere flip of a lever, you can release and lock in the blade.
2. Superior Tool 37700 Mini Hacksaw
This Superior Tool Mini Hacksaw is the perfect option to handle quick, small jobs. Don't let its stature fool you; it can cut through wood, plastic dowels, copper, or aluminum tubing. It's a versatile tool.
It comes with a six-inch blade with 32 TPI.
You can easily change its blade by squeezing the top and bottom of the frame to release the tension to pull the blade out.
It has a plastic cushioned handle.
The blade comprises heat-treated high carbon.
Although the handle isn't what some would call ergonomic, it does come with plastic cushioning. And as small as this hacksaw is, it is definitely durable. The frame comes with a lifetime warranty.
3. Capri Tools Mini Hacksaw
This Capri Tools Mini Hacksaw only weighs about half a pound. You won't have to deal with arm fatigue when using this little guy.
The top features of the Capri Tools Mini Hacksaw include:
It lets you choose between a 10-inch or 12-inch blade.
Each blade has 24 TPI.
It has a sturdy, bright blue durable aluminum.
The design is excellent for tight spaces.
The ergonomic cushioned handle will also ensure that you won't be getting hand cramps. Its bright blue color will make it easy to find in your toolbox. Overall, this mini hack saw provides the perfect balance between convenience and power.
Related: Everything You NEED to Know About the Arctic Air Ultra
---
The Top 3 Heavy-Duty Hacksaws
If an ultra-strong hack saw is what you are looking for, you'll want to choose one from this section.
These hacksaws are excellent for demanding jobs and will hold up under pressure.
1. Stanley 0-20-108 5 in 1 Hack Saw
This Stanley Hacksaw is part of the brand's FatMax line of products. This line of tools is Stanley's answer to durable and professional tools, and the 5-in-1 hacksaw fits this standard.
The 12-inch, 24 TPI blade can handle up to 220 pounds of tension. That's a tough saw!
Ergonomic handle for added comfort.
There is also a front handle should the job require two hands.
Its frame has built-in blade storage.
Adjustable
The frame has an area to store additional blades, so you don't have to worry about traveling back and forth to get a new one should you break the one you are using.
You can adjust the hacksaw at an angle to perform flush cuts or keep it steady for straight cuts. You can even take the front part of the frame off and insert the blade to use it as a jab saw.
2. Klein Tools High-Tension Hack Saw
This rugged Klein Tools Hacksaw can handle the most heavy-duty jobs you face.
Some of our favorite features of this hacksaw include:
You can adjust the blade tension to handle up to 30,000 psi.
It comes with one 12-inch blade with 24 TPI and one 6-inch, 24 TPI reciprocating blade.
Flush cutting is possible with a 45-degree mounting of the blade.
You can also store additional blades in the frame.
The handle is soft to the touch for supreme comfort.
The high-tension construction of this hack saw gives you the ability to cut the most difficult materials with precision and speed. It's ideal for professionals and hobbyists alike.
3. Bahco 325 Professional Hacksaw
The Bahco Professional Hacksaw can stand up to the most strenuous jobs while also being convenient to use. It's ideal for the busy professional who needs to increase productivity.
This professional hack saw's best features include:
Its shatterproof 12-inch, 24 TPI blades will withstand more tension than the competition,
The ergonomic design of the handle means you can use it comfortably for more extended periods.
Its spring-loaded blade release provides for easy changing of the blades.
Durable cast aluminum frame.
This hack saw saves you time and the hassle of struggling to get the blade out. The all-cast aluminum frame is virtually indestructible, while the blade mounting can perform straight and flush cuts.
---
How to Hack Saw Like a Pro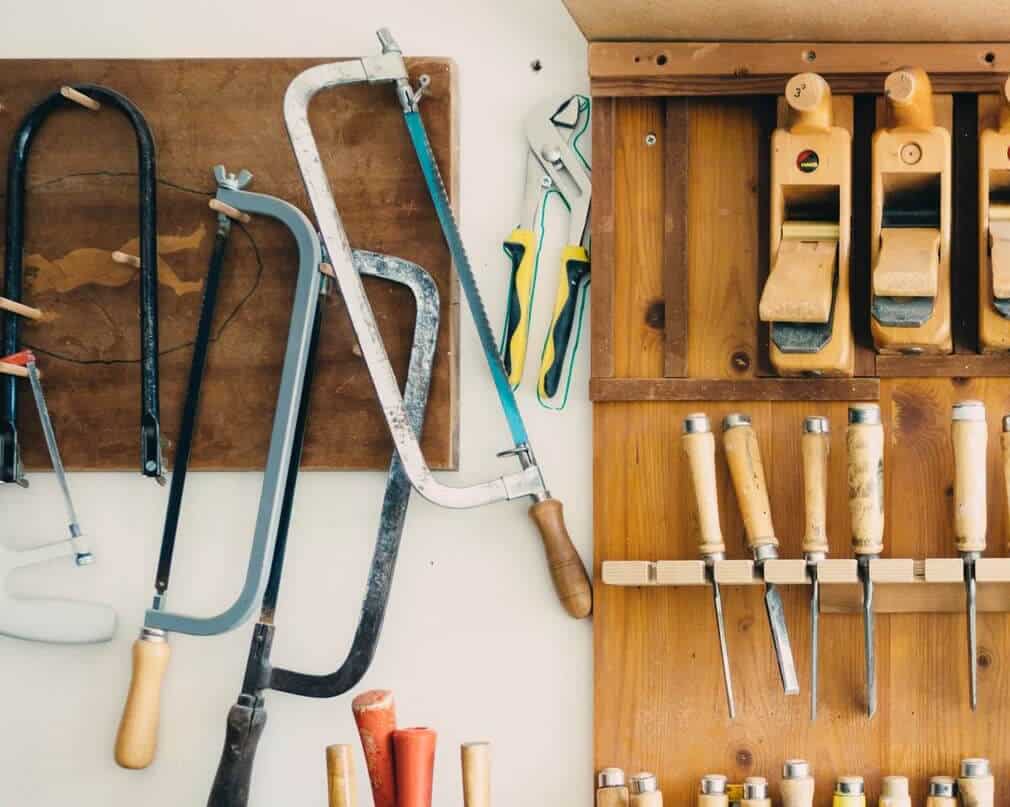 The basics of using a hacksaw involve four steps.
Prepare your hacksaw before use each time. This includes making sure the tension is correct and the blade is clean.
Measure and make a mark where you want to cut your pipe.
Line your hacksaw blade with the mark you just made.
Push forward and back on the saw until you've completed your cut.
Be Safe
Whenever using a hacksaw, it's essential to follow some safety procedures to ensure you don't hurt yourself or others around you.
Consider these essential tips to keep yourself and others safe:
Always wear safety glasses and gloves. You never know when debris might fly at your hands or face. You can also protect your hands from some of the burs or sharp edges left behind when wearing gloves.
While sawing, be aware of your surroundings, especially when working in close quarters. You don't want to have an accident because you didn't see something behind you or near you.
Before you begin to cut a pipe or conduit, secure it with a vise or clamp to stop it from dancing around mid-saw.
To prevent skidding or skating, start with a few strokes in the opposite direction of the cut. Be sure to use the entire length of the blade with each stroke.
Hacksaw Maintenance
There are a few rules to follow if you want to keep your hacksaw in good shape and a reliable part of our toolkit.
Make sure you use the right blade for the material you intend to cut. A regular blade is suitable for soft metals or plastic. A raker blade works for thick metals, and a wavy blade works for thin but hard metals.
When sawing, always cut slowly. This reduces friction and prevents any breaking of the blade.
Clean your blades regularly. Oil your blades lightly before each use.
If you follow these steps, your hacksaw can last you a lifetime.
You may also like: The Ultimate Home Maintenance Checklist
---
Conclusion
You should now have enough knowledge to confidently buy, use, and maintain a hacksaw of your own.
The lists above include hacksaws for various projects, and you need to choose the right one based on your personal needs.
When you've chosen your hacksaw, be sure to complete your project safely and efficiently. Get to it, DIYers!