Getting ready to move out of your old place into a new apartment, your first house, or your dream home?
Congratulations! Moving is exciting!
Yet, it can also be super stressful.
There's much more to moving than just packing boxes in your old place and unpacking them in your new home. When planning a move, you need to do all sorts of things before moving out and after moving in.
This complete moving checklist details everything you need to know about moving into a new home. From how to hire a moving company to packing tips to cleaning out your old place — it's all here.
---
Things to Know Before Leaving Home
No one wants to live with their parents forever, but there are things you'll need to know before leaving home that you may not have even considered yet.
The moving process of packing and unpacking is the easy part. It's preparing for living on your own that throws some people for a loop.
Can You Afford to Move? 
First and foremost, living on your own comes with a ton of financial responsibility. Whether you're looking for a new house with a group of friends or hoping to rent your own place, you have to be able to afford it.
Moving into an apartment usually requires a down payment that includes the first month's rent, the last month's rent, and a security deposit. You'll also need to have a good credit score and a steady income to prove to the landlord that you can afford the monthly payments.
If you've been living at home your whole life with the luxury of mom or dad buying your soap, shampoo, and toothpaste, factor that in as well. You're not fully adulting until you're buying toiletries for yourself!
Don't forget to budget for furniture and the cost of moving. Packing, taping, and hauling boxes and furniture is laborious work, so if you plan to hire movers, you'll need to consider that additional cost.
Are You Prepared to Care for Yourself? 
Living on your own also requires you to take on personal responsibilities, such as cooking and cleaning. Besides cooking and cleaning for yourself, you'll need to buy food and cleaning supplies.
If you're moving out for the first time because you're planning to buy your own home, you'll have even more responsibilities. As a homeowner, you'll want to know how home systems work, such as how to shut off your water valves if your toilet backs up or sink overflows.
---
How to Choose the Right Home for You
Before you can move into a new home, you'll need to shop for that new home.
From college students looking to rent a house with friends to homeowners wanting to buy real estate in a new neighborhood, keep these things in mind when searching:
Budget
Location
Style
Size
The most essential items on this list are budget and location. If you can't afford it, you can't live there. It might not be worth the commute if it's too many miles from your job or school.
Some people dream of buying a single home in the suburbs or renting an apartment in the city. Minimalists may prefer to live in a van or a tiny home. Others might consider buying a condo, townhouse, or patio home.
No matter your budget or ideal location, there are tons of options.
Style and size are things you can be flexible about. For example, if you find a three-bedroom apartment you love, you might want to consider finding some roommates to help pay the rent. Or, if you don't love the style of the place, adding a fresh coat of paint, upgrading fixtures and finishes, or doing renovations (if you're buying) is the way to go.
Discover: Pros and Cons of Roommates (vs. Living Alone)
---
Plan for Your Move Out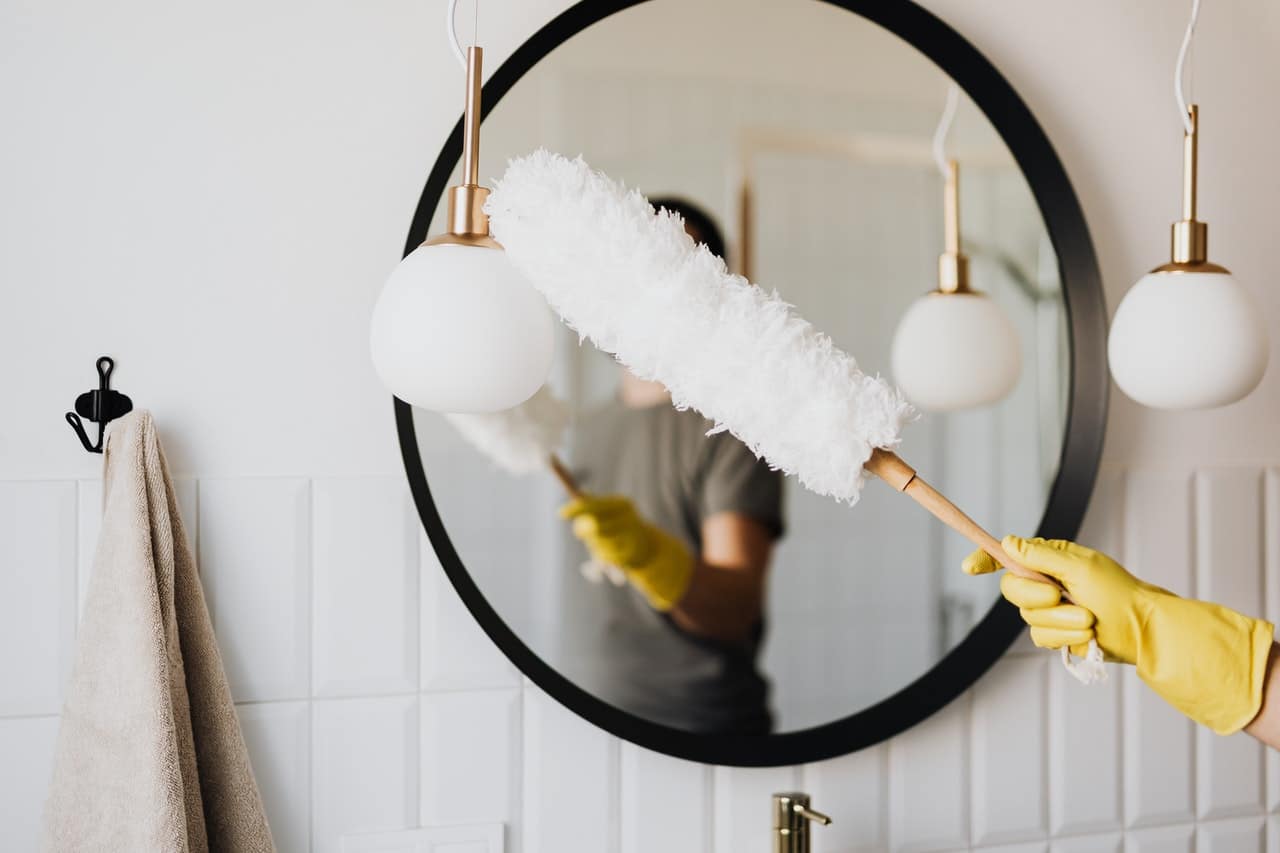 Planning for your move-out is a critical step in the moving process. The better the plan, the easier packing and moving will be.
Here are some tips on making your move-out as smooth as possible.
Getting Rid of Stuff You Don't Want to Take With You 
The more items you have to move, the more time it will take, and the more you'll have to spend on movers. Rather than taking everything you own to your new home, declutter your current home and get rid of items you don't need or want.
Hold a garage sale or list items for sale on Craigslist. This will make the packing process easier and you'll make a few bucks to put toward furniture or household items for your new place.
Selling things is also work, though, so if you have a lot on your plate already, consider donating your old stuff.
Non-profit organizations, such as Habitat for Humanity, will pick up furniture and household items in good condition.
Have stuff you're not ready to part with yet? See: How Much Does a Storage Unit Cost? And Other Common Questions About Storage Units
Gathering Packing Supplies 
Before packing, you'll need moving supplies, e.g., moving boxes, packing tape, and bubble wrap to protect valuables and breakable items.
Packing can be tedious and time-consuming, so start gathering your packing materials early on, so you have plenty of time to get the job done. Ideally, you'll want to have everything boxed up a few days before your moving date. Waiting until the last minute will only make the process more stressful.
If you're trying to keep your moving costs as low as possible, here's some good news. There are all sorts of places where you can find free moving boxes!
Hiring a Moving Company 
Unless you've recruited friends or family to assist on moving day, you'll need to hire professional movers — and moving services can be expensive.
Moving company costs can vary greatly depending on where you live and where you're going.
Other factors that affect the price include:
How many items you have
How many movers you need
The distance your moving trucks will have to travel
If you want the movers to pack items for you
Before hiring a moving company, shop around for movers and compare prices to make sure you're getting a reasonable rate.
Finding a Subletter 
Planning to move before your current lease ends?
You might want to find a subletter.
Before subletting your apartment, double-check that your lease agreement allows it. Some leases prohibit subletting, so make sure you know your rights before advertising your sublet on social media or online.
Ideally, you'll have a subletter in place at least one month before your moving date. Find a last-minute subletter by advertising your apartment on Craigslist, posting on social media, or listing on Sublet.com.
Cleaning Your Old Home 
One of the least fun parts of moving is having to clean your old home or apartment. If you can afford it, hire a professional cleaning crew to do the dirty work. If you're working on a tight budget and plan to do the cleaning yourself, give yourself plenty of time.
No matter who does the work, it will need to clean before your final walkthrough with your landlord or new home buyer.
Check out our complete cleaning checklist for the tools you'll need and the areas of the home that need deep cleaning.
---
Plan for Your Move-In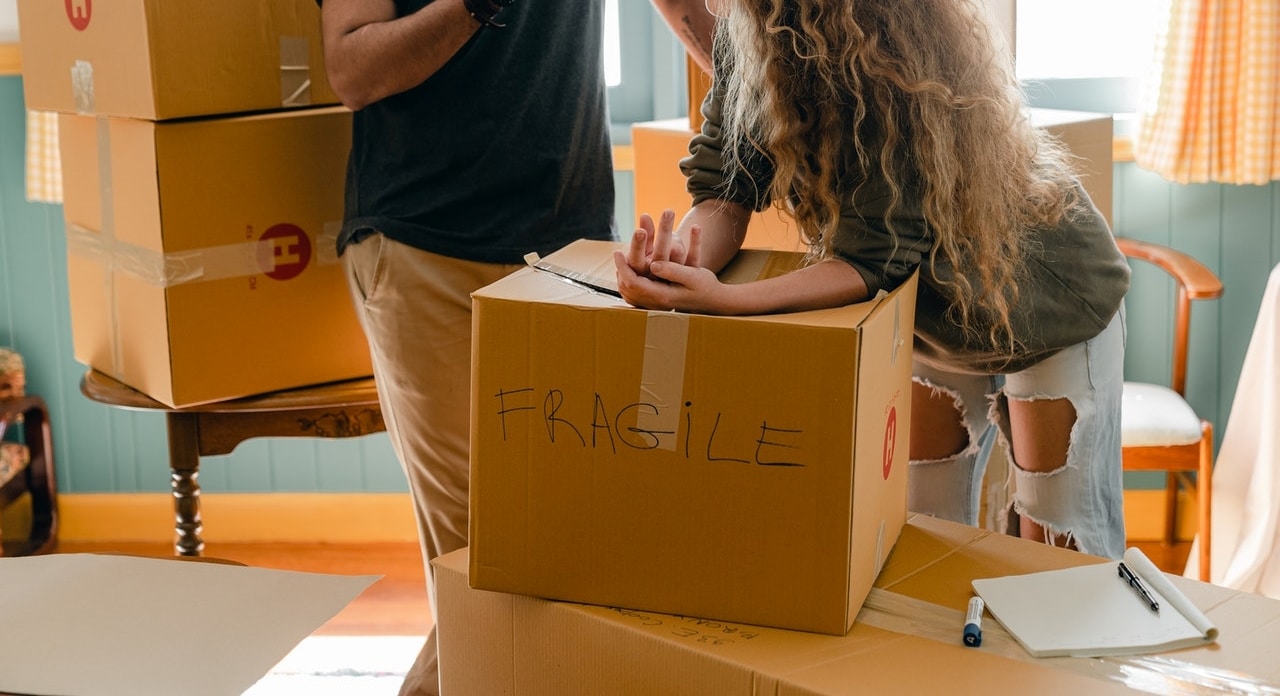 Once all your items are on the moving truck and en route to your new home, the move-in process begins! Here are some tips on what to do once you get the keys to your new place.
Bring the Necessities 
If you've never lived away from home before, you'll need all sorts of things that you may not have even thought of. Bringing the necessities with you on day one will make settling in and enjoying your new home much smoother.
The basic necessities include:
Cleaning supplies
Kitchen essentials
Bathroom products
Tools
First-aid supplies
See this guide on apartment necessities for a complete list of everything you'll need to bring.
Decide How You Want to Furnish the Place 
Depending on your budget, buying brand new furniture for your new home may not be an option. The good news is that there are lots of affordable ways to furnish a new home that don't require going into credit card debt.
Garage sales and flea markets are great places to find gently used furniture and accessories. With some basic DIY skills, it's easy to make an old piece look brand new.
You can also shop self-storage auctions to find useful stuff for your new place. Abandoned storage units get auctioned off to the highest bidder, and they can be a treasure trove of unique items.
Settle In and Start Enjoying Your New Digs! 
Once you've unpacked your boxes and arranged your new home in your style, it's time to enjoy it.
Get out in the neighborhood and explore your new surroundings. Find the best coffee shops, bars, restaurants, and stores that your new town has to offer. Invite friends and family over to see your new spot or host a housewarming party where you can meet your new neighbors.
Moving to a new home means starting a new chapter in your life, so take the time to enjoy it!
Related: The 53 Kitchen Essentials for Your Brand New Apartment
---
What You Need to Know if You're Moving to a New State
Whether you're moving one state away or making a long-distance move that requires thousands of miles of travel…
Moving to a new state means you'll have a few more to-do's on your list than if you move within the same state.
Here are some of the additional things you'll need to do if you're moving to a new state:
Make a Change of Address With the Post Office 
As soon as you have access to your new home, fill out a change of address form with the post office. That will trigger the redirection of all your mail to your new address.
You'll also need to provide your credit card companies, banks, insurance companies, etc. with your new address. The same goes for any monthly memberships you have, such as food delivery services or subscription box services.
Learn the Local Laws 
Laws vary from state to state, so take the time to research the laws and ordinances in your new state. From noise ordinances to open container laws, your new state's rules may differ from what you're used to.
If you're a freelancer or independent contractor, find out how state laws may affect your independent business. Depending on your work type, you may need to register your business and obtain a tax account number to operate legally within the state.
Update Your Driver's License 
Residing in a new state means getting a new driver's license.
You'll also have to update your insurance company with your current contact information. Your vehicle insurance premiums may go up or down depending on your insurance provider, your old home address, and your new home address.
Transfer or Change Utilities 
From gas and electric to water and cable TV, service providers vary from state to state.
If your current provider offers services at your new home, switching the account to your new address will be easy. If your current provider doesn't offer service in your new state, you'll need to cancel your old utilities and create brand new accounts.
Bring Important Documents with You 
People moving out of state with children will need to enroll the kiddos in a new school district.
School enrollment requirements for each child will likely include:
Birth certificate
Social security card
Previous school records
Medical records
Conclusion
Moving to a new home is super exciting, but it can also be incredibly stressful if you don't prepare.
If you're looking to make moving out and moving into a new home as easy as possible, follow the guidelines outlined above. These tips and tricks are sure to make your move a better one.