How to Get Replacement Parts From IKEA
Unpacking a new piece of furniture to assemble at home only to be missing a piece is not fun. Here's how to find IKEA replacement parts.
IKEA has cemented itself as the mecca of all things home interior. A visit to an IKEA warehouse can unearth a treasure trove of everything you never knew you needed but have to own.
On top of the wide variety the company offers is the fact that everything boasts an affordable design. Because of this, IKEA has become the go-to shopping destination for new apartment renters, first-time college students, and homeowners on a budget.
Although the products are inexpensive, they're still made of decent quality materials. However, the company focuses on affordability, not top-of-the-line name brands.
And at some point, you may need a replacement part to keep your purchase doing its job.
Some of these parts are free, and others are available for a price. The question is how to navigate the vast waters of contacting the company to get what you need quickly.
Here are the tips we've collected to help you avoid the hassle of trying to get replacement parts from IKEA online.

---
A Brief History of IKEA's Affordability Mission

Swedish retailer IKEA has been a staple for shoppers on a budget for decades. But the powerhouse we rely on today for stylish and affordable ways to fill our homes almost didn't happen.
The founder and dreamer behind IKEA, Ingvar Kamprad, was supposed to be out working on his family's farm in Sweden. With poverty affecting everyone, the Great Depression was a time for hard work — not innovation.
Instead, Ingvar started selling matches for pennies before taking that entrepreneurial spirit further. His mother's father owned a store outside of town, and Ingvar learned about customer service and finances through his experience there.
The Dreamer and the Dream Come True
Ingvar wanted to help people get the products they needed at a reasonable cost. But he knew the goal was to make a profit for his family. So, he looked for ways to buy matches in bulk then sell them individually.
This idea then morphed into the sale of other items, like pens and watches, while he was in boarding school.
Safe to say, Ingvar understood the basic economic premises of supply and demand. Once he discovered the fine line between affordability and profit, Ingvar was ready to start his own company by the time he graduated at 17.
And with his father paying the fees as a graduation present, IKEA — Ingvar Kamprad + Elmtaryd (the family farm) + Agunnaryd (the parish where he grew up) — was born. Ingvar's first version of IKEA was import and mail order of small items.
But when he hit on the experiment of offering high-quality furniture at a low price, the IKEA we know today took root and flourished.
What Today's IKEA Store Looks Like
Visitors to one of the hundreds of IKEA warehouses today call their shopping trip an experience, not an errand. It's a one-stop-shop for all things home decor, from accessories to interior design and furniture.
IKEA sells modern, eco-friendly designs at low prices. Designers like Malm, Hemnes, and Besta are part of the Swedish retailer's line.
Furniture comes in flat packs to make it easy to transport and put together in the comfort of your own home.
However, the drawback is that when you get your new IKEA furniture to the house, you may be missing a dowel, cam lock, or other essential small parts.
What do you do if you don't have a local IKEA store to head to, and what's the return policy?
You have a few options the IKEA family recommends.
---
Missing Parts? Try the Helpline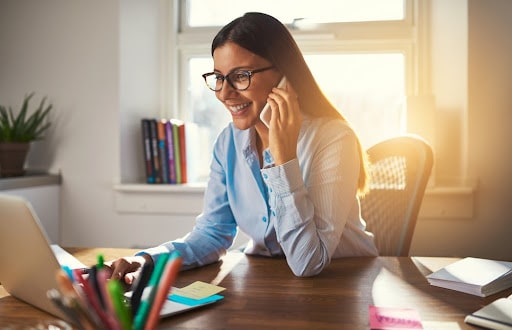 Occasionally, you'll find yourself missing a crucial screw or part to your new product. The first thing to do at that point is to try the IKEA helpline.
Like most major companies, the Swedish retailer is up with 21st-century technology. You can choose to call the phone number (1-888-888-4532) Sunday through Saturday, 9 a.m. – 10 p.m. EST.
Or, if you prefer texting, the chat feature is now available on IKEA's customer service website. You'll start with a chatbot that can transfer you to an agent.
Either way, make sure you have the name of the product you bought, preferably with the barcode in front of you. If you need an individual screw, there is a six-digit code in the assembly manual that tells you which kind you're missing.
If all goes well, your helpful IKEA representative will put your order into the system, and you'll have your missing pieces mailed to you within ten days.
Love DIY? Check out: Using Stained Glass Paint as Your Next DIY Project
---
Ordering Replacement Parts
If you've had your product for a while and it's starting to fall apart, don't throw it away! All you might need is a simple replacement piece, and IKEA has a spare parts section where you can order one for free.
As long as the IKEA products you have are in good shape and just need replacement screws or another small part, here's how to get the piece for free.
Find the Part Number
Unless you're one of the few people who save every instruction manual after putting together the item, you'll need to go online for this step.
On the IKEA homepage, do a quick search for the product, including the brand and style. When you find the matching item, go into the product page and look for the section called "Product Details."
Click on that, and you'll see a sidebar pop up that includes the Assembly & Documents section. This is the same thing as the product manual, and all the pieces and parts in the furniture item are listed here.
Find the piece you're missing, and write down or copy the spare part number. Then, type or paste it into the search bar on the spare parts order page. Enter your personal information, and you're all set!
You don't need a receipt or proof of purchase as long as you're only trying to replace one or two minor spare parts.
What About Discontinued Products and Parts?
The fact that IKEA products last a long time is a good thing. That is, except when you're trying to get a replacement part on something that's been discontinued.
Finding parts for something in a collection that isn't active anymore can be a little more complicated. The best thing to do is head to the local IKEA store nearest you. Bring the part number or furniture code of the item you're trying to find, and stop by the Returns and Exchange Department.
If you get someone who knows what they're doing, they may recognize parts that many other items use. If so, they'll point you in the right direction, and you can find the hardware part you need by looking at another piece of furniture.
But product-specific parts are another story. If it's available, the representative may be able to get it from Sweden directly and have it shipped to you.
Do you have a door sticking in your apartment or home? Here's exactly how to fix it
---
Getting Your Parts Fast
The main issue you may run into dealing with IKEA is the turnaround time. If you need your IKEA spare parts fast, consider skipping dealing with the company and taking another route.
Your first stop for immediate help is your local general hardware store. Bring in a picture of the part you're missing and as much info as you can about it. The spare part number on IKEA's site could be enough for someone to track down a comparable part.
A quick search on Amazon will tell you if anyone is selling the part you need. You could have the piece much faster with Prime delivery than going through IKEA. However, you take the chance that it's not the actual part (and it's not free).
Another alternative is a site called FurnitureParts.com. The entire purpose of this online store is to offer people high-quality replacement parts for IKEA products.
Although they're not affiliated with IKEA, they sell all the pieces and spare parts that IKEA uses in building the furniture.
If you have a cracked bed frame, need replacement screws for your door handles, or have an old IKEA Malm bed missing a part, they can find it for you.
The shipping time from FurnitureParts is usually three to five days, cutting your wait time in half or longer than if you ordered from IKEA directly.
Tired of renting? Pros of Traditional Homes, Van Living, and Tiny Homes
---
When the Hassle Isn't Worth the Cost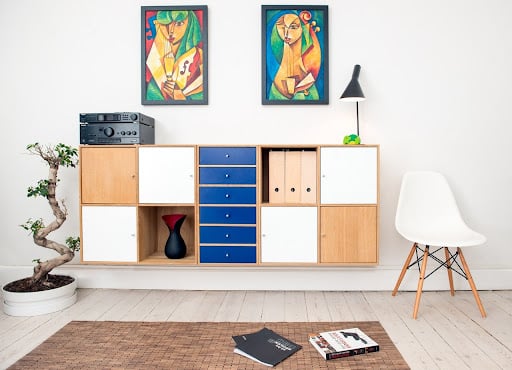 So you've been through the IKEA customer service pages, chatbox, and help number, to no avail. Your local hardware store doesn't have what you need, and you can't find it online.
What's next?
Well, since IKEA's products are typically inexpensive, at this point, you're at the critical juncture of deciding whether the hassle is worth it or not.
It may be time to replace the item with a brand new one.
IKEA's line is constantly changing. If you haven't been in their warehouse lately, schedule a day to go explore! Make a list of everything you want to upgrade or redesign in your home, and enjoy an all-in-one day of IKEA shopping.
Get a new and improved version of the broken item to start with, then add whatever else you need to the cart while you're there.
But if you're not ready to go new, check with your local thrift stores and consignment shops. People donate their furniture all the time, so you should be able to find some second-hand items that are in good shape and match your style.
No matter how affordable and sleek your IKEA product was, nothing is worth weeks of headache and stress to track down one little part.
You may also like: How to Store and Dispose of Paint and Other Hard to Manage Items
---
Conclusion
IKEA may very well be the go-to destination for anyone searching for modern, budget-friendly furniture. Shopping in these massive stores is an adventure everyone should have at least once.
There's a reason why the company is so successful. Their stuff is affordable, durable, and stylish.
So, when you find something you like, it makes sense that you want to keep it as long as possible. A missing or broken piece can ruin the whole item's usefulness.
Before you toss it and go back to furniture shopping, check these tips out. IKEA's customer service is pretty helpful if you don't mind waiting for your free part to come in the mail.
And if you need it right now and don't mind paying, these tips point you where you should go to look for an IKEA replacement part.