College Housing Alternatives: Renting a House with Friends
When it comes to living off-campus, there are plenty of benefits to renting a house with friends.
You have much more control over your personal space.
You can set your own rules.
You can even make your food the way you like it.
It's almost a dream come true if you decide to live with close friends that you've known for a while.
Living away from campus can even save you money and gain a sense of independence.
However, there are a handful of things to be aware of before you commit to this alternative housing option. Things like who you live with, the rules you make, and ways to save money are all things to think about when deciding if renting a house with other college students is worth it.
---
The Benefits of Renting a House with Friends
Once you figure out all of these little details, and which rules need to be put in place, it's time to realize the benefits.
As we've mentioned, there's plenty of space to make your own and have control over.
There are also plenty of financial benefits to renting off-campus housing. Shopping together and splitting costs will help cut the cost of common products and groceries. The more roommates you have the lighter your cost burden will be.
Imagine living with three other roommates. If you go grocery shopping, not only can you buy whatever you want, but you can fill the cart all the way and pay around $80 for a full kitchen's worth of food.
Food and personal space aside, living off-campus saves, on average, $219 a month, compared to on-campus housing, according to Trulia.
Overall, you'll have more control over what you spend your money on. For someone who is trying to save money in college, this is most ideal.
You won't be subjected to meal plan cafeteria lunches or mini-fridge dinners. You will be able to decide on how much you splurge on, like if you can afford Disney+ for 12 months, or if you should use that money on a gym membership.
Down the road, you will figure out what's best for you and your living preferences, both personally and financially.
---
Finding the Right People
Before you even begin to look for a place or decide if you want to live off-campus, you have to figure out who you would live with. Ideally, close friends who know each other would be best.
Of course, this doesn't always happen, and you have to resort to other options. Finding someone on Craigslist or Roomster is a great approach if done properly. You could also post a notice in your residence hall. Worst case scenario, you would still save money renting a room in a co-op rent house.
No matter where the potential roommates are found, hang out with them in person a couple of times and make sure you like each other. Try and visualize living with these people after getting to know them. If you're in a doctorate program, you might want to avoid living with undergraduate students. First-year or new students might want to stick together, as well.
Some questions you would want to ask your potential roommates include:
Are you trying to live near campus, or somewhere else?
Do you have any dietary restrictions or allergies I should know about?
Are you someone who likes to have people over?
What are some things you like to do in your spare time?
Do you smoke?
Do you have a significant other?
Do you have good credit and employment history?
After careful evaluation, it's time to decide if you agree on enough to be able to live with each other and if there are any deal breakers thus far.
Living arrangements that you should at least agree on is where you want to live, your price range, and any personal preferences.
If you have asthma, you might not want to live with someone who smokes or has pets. If you have a job that requires you to get up early in the morning, don't live with someone who stays up all night playing video games.
Sometimes deal breakers won't be obvious until you already have a lease with the person, but you can always watch for red flags before you sign a lease.
Some red flags to watch for:
Poor communication skills
Short or blocky work history
Ridiculous rules or requests
Outstanding debt (other than student loans)
No matter what you agree upon or have in common, one thing you all have to be on the same page with is communication.
When living with a group of friends off-campus, communication is an element that is imperative in more ways than one.
Take for example paying rent. Everyone must know when rent is due and who is turning it in. On the other hand, if anyone is having trouble with paying rent, that needs to be expressed to avoid penalty.
If there are any problems in or around the house, such as getting locked out, then being able to communicate with each other is very important.
Roommates who avoid contact with each other usually run into worse problems down the road.
To avoid these issues, practice good communication skills by speaking openly and without fear of your roommates. If there is a conflict with a roommate, bring it up to them directly, with respect. Holding emotions in or talking behind their back can lead to a toxic relationship that will make the living situation uncomfortable.
If any issues cross lines, one of the best things to do is a compromise so that everyone is happy. At the end of the day, be honest and respectful towards one another, and if anything is bothering you, speak up!
Moving out for the first time? Check out What You Need to Know Before Leaving Home
---
Setting House Rules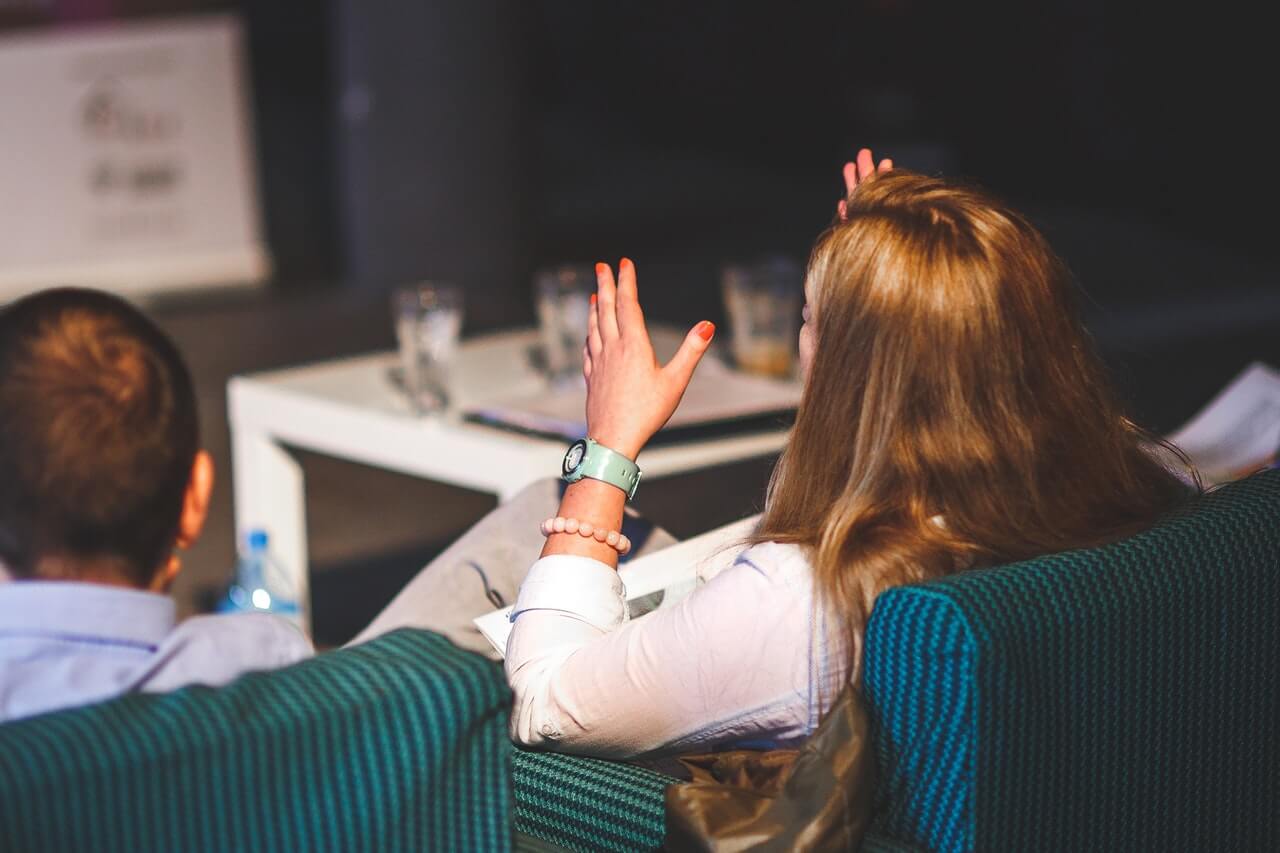 Once you have found roommates and a place to live for the next semester, it's time to set some house rules. This will make the communication process much easier by creating a transparent environment throughout the house.
Rules are something that should be discussed both before you move in together and throughout the lease. In other words, new rules should always be added to the list to learn about each other's habits.
Just like deal-breakers, rules will be different for every person and house.
Furniture and Appliances
As soon as you and your roommates find a place to live, you're going to want to think about the furniture and other shared appliances. Unless you are buying a furnished house, you are going to have to figure out what you need and get it.
Decide beforehand who buys what. If you are buying anything together, determine how is it going to be divided once you move out.
For example, say you decide to buy a large sectional for your living room. It's doubtful that one person is going to buy the sectional themselves, so everyone will likely split the costs. Once it's time to move, either someone is going to buy the couch from everyone or you'll all sell the couch and split the profit.
Kitchen appliances can be much easier to distribute, in terms of cost and ownership. For example, if one person buys a microwave, the other can buy a toaster and silverware.
For other common household items, like toilet paper and trash bags, make sure everyone stays accountable for being fair.
Kitchen Rules
One of the first places where everyone will be in contact with each other in the kitchen.
There are two ways to buy groceries for the house. Either the house can go together and split all groceries appropriately, or shop independently from one another.
If the latter is best for your situation, you are going to want to set some boundaries and figure out how you can differentiate your food from theirs. The last thing you want is to come home from a long day and find your pint of Ben & Jerry's gone. In a perfect world, no one eats anyone's food without asking first, but that can't always be the case. If this issue gets out of hand, try labeling your food.
The food in the fridge is only half the battle when it comes to the kitchen. Cooking can be a very messy process. Neglect towards a kitchen can quickly turn it into an area where you do not want to cook.
To avoid a messy kitchen, set some rules for the following:
Trash and recycling
Dishes
Sweeping
Cleaning the fridge
Counters and surfaces
Common Areas
The kitchen isn't the only place where you and your roommates will share. The living room, dining room, front and back yard are all shared equally between one another. That means a lot of each other's belongings are going to be in the same room.
To make sure everything is kept in order, some rules should be instated. First and foremost, treat everyone's belongings with respect and don't use anything that's not yours without asking permission first.
Always pick up after yourself and try to leave the room cleaner than it was. Get in the habit of cleaning as you go. The more effort you put into cleaning and respecting your space, the more your roommates will follow suit.
Don't forget that the front and back yards both need to be kept up. Talk with your roommates and figure out how often you need to mow the lawn and how to properly divvy up the chores.
Guest Policy for Your House
Another important subject for discussion is your guest policy. This is all a matter of personal preference and trust.
Are you uncomfortable with frequent visitors, preferring social interaction outside of the house? Make that very clear to your roommates — before you move in with each other.
If conflicting guest preferences are not dealbreakers, try to compromise. Set ground rules, such as allowing only one guest to spend the night a week or no parties on weekdays.
If any of your roommates have a significant other, that is going to have to be addressed. If these rules aren't set beforehand, you can find yourself with an extra part-time roommate who doesn't pay any bills.
Related: 9 Easy Dorm Closet Organization Hacks
Rent  and Utilities
That brings us to our final set of rules: you and your roommates have to figure out how to pay the bills. Occasionally, you will get lucky and be able to pay online, but that's not always the case.
Most often rent has to be dropped off by a certain day. Talk with one another and figure out the best solution. Whether you decide to pay month-by-month or have a set schedule, communication is crucial. This goes for utility bills, internet, and trash days as well.
Everyone in the house must understand the risks of missing payment deadlines, and if problems occur, rules might have to be enforced. One possible rule for financial situations is to have the money five days before it's due.
Related: The Pros and Cons of Roommates (vs. Living Alone)
---
Conclusion
After a while, you will realize the positives heavily outweigh the negatives when it comes to renting a house with your friends. Once all of the T's are crossed and I's are dotted, you can start enjoying your life off-campus.
When you have a house instead of an apartment or dorm, you can blast music as long as you want and can even make mac n cheese at 4 in the morning if you want to. Anything is possible, as long as you are living with the right people, and you set some ground rules beforehand.
Most importantly, you all respect each other's space and belongings. Do your best as a roommate to pull your weight around the house.
Figuring out all of this can take time, but eventually, you will make your off-campus house a place you can all call home.





(1 votes, average: 5.00 out of 5)


Loading...