Apartment Necessities That'll Help You Have a Successful Move In
Moving into a new apartment is an exciting but hectic time! Whether it's your first place on your own or you're coming from another home, it's a fresh chance to personalize each room.
Eventually, you'll want to meet your neighbors, too. But you don't want to show up knocking on their door in the middle of the night because you urgently need something basic.
You have lots of things to remember as you're packing and moving your stuff. Chances are, you might forget a few little odds and ends. But to ensure your move-in goes successfully, add these apartment necessities to your must-have list!
---
1. A Toolkit
It's almost a guarantee that as you're moving your furniture and belongings in, you're going to need a tool of some kind. You may have to put together your bed frame (screwdriver, check!) or hang a picture on the wall (hammer and level, check!).
Asking for help because you don't have the right tools every time a little job has to get done can get annoying. It also makes it hard to get the task done right away and move onto something else.
Rather than adding to your to-do list when you see a tool-related job, why not get your own toolkit?
As you're customizing your set of tools, be sure you include these hardware essentials:
Another important tool that won't fit in a kit is a stepstool. You never know when this little helper will come in handy!
Related: Best Furniture for a Small Apartment (Top 5 Pieces)
---
2. Kitchen Essentials
Even if you're not a frequent cook, you still need some kitchen basics. Eating take-out, or at restaurants, all the time isn't healthy for your body or wallet!
Every kitchen needs at least the necessary plates, bowls, glasses, and eating utensils.
But in addition to these essentials, add the following supplies to your kitchen shopping list:
Spices, flour, sugar (and canisters for them)
A trash can and garbage bags
Pots and pans (various sizes)
Reusable containers for leftover food storage
Measuring cups and spoons
Aluminum foil and plastic wrap
The list of must-haves might seem long, but you'll probably add more to it as you actively use your kitchen. These basic supplies will get you through just about any meal, though!
You may also like: The 9 Best Coffee Makers with Grinders for Your Home
---
3. Cleaning Products
Move-in day will require some heavy-duty cleaning supplies, especially if you're moving during the rainy or snowy time. If you're going to be in and out in inclement weather, consider investing in a roll of plastic covering. Or even a box of contractor garbage bags to spread on the floor.
Beyond the first day, though, you'll also need your basic cleaning supplies to keep your house spic and span.
The essential cleaning supplies to add to your bucket include:
Vacuum cleaner (for carpeted apartments)
All-purpose and glass cleaners
Laundry detergent and dryer sheets
If you have specific things you prefer to clean with, such as a Swiffer mop, add those disposable materials to your cart.
---
4. A First-Aid Kit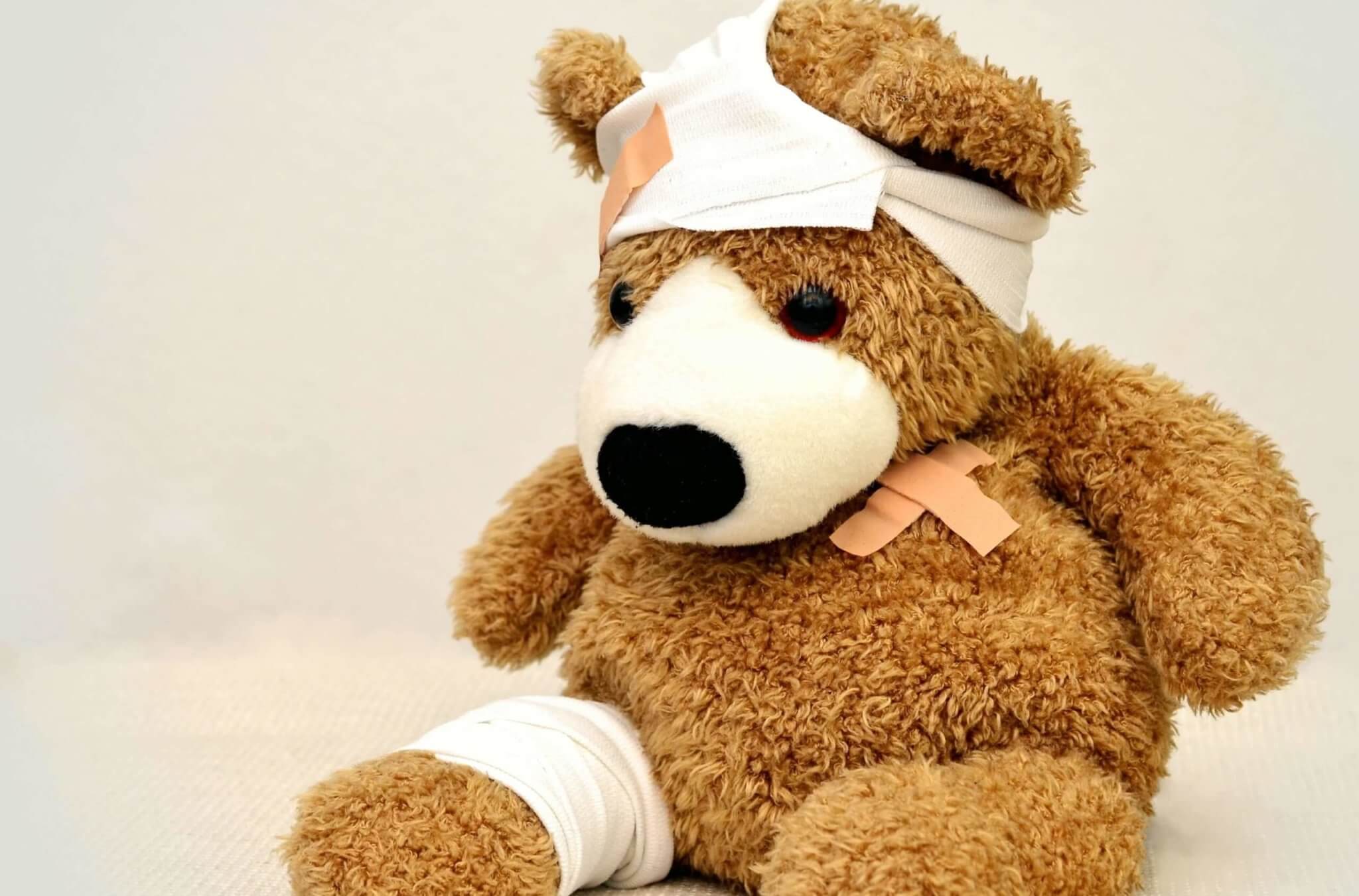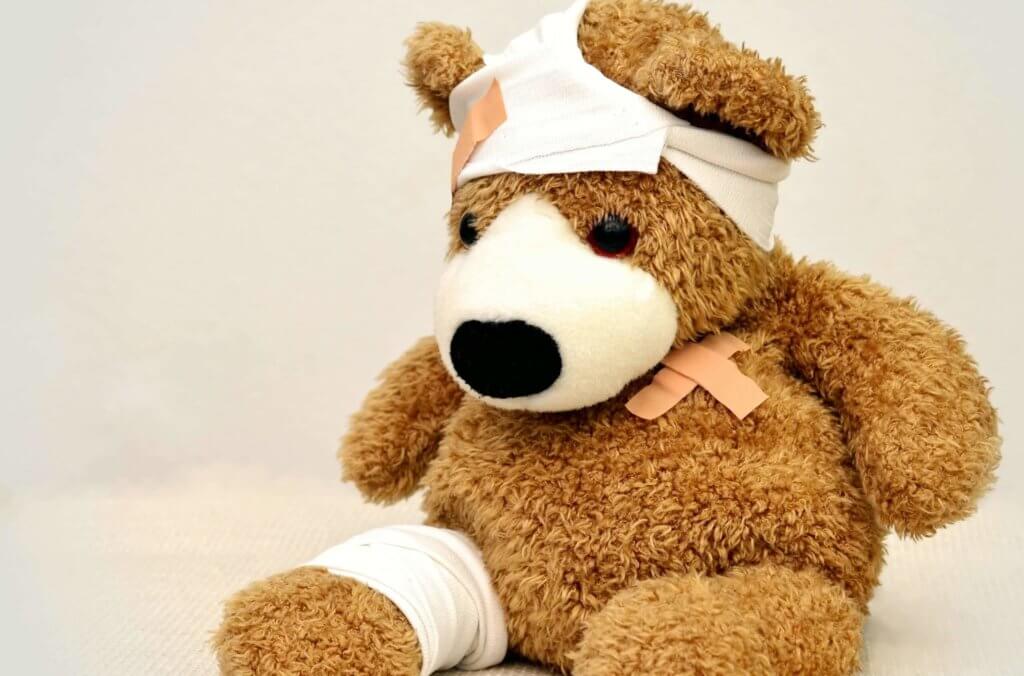 One of those things you don't think of until you need it, a first-aid kit is an essential component in your new apartment. It's impossible to account for all emergencies, but there are some basics that every home should have stocked up for medical care.
You can keep these items in an actual first-aid kit or your medicine cabinet.
But make the following products a priority on your shopping list:
Bandages in multiple sizes
Various sizes of gauze pads
Hydrogen peroxide and rubbing alcohol
An Ace wrap or comparable bandage
Scissors that are only for medical care
Benadryl or a comparable allergy medicine
Keep the kit handy as soon as you start moving. You never know when you'll need a bandage or something else.
---
5. Bathroom Supplies
The most frequently used room in the house is the bathroom. This is probably the first room you should set up so you and anyone helping you can use it as you move in.
You'll want to have the crucial supplies from day one, including these must-haves:
Toothbrush and toothpaste
Toilet paper (and a holder if you don't have one in place already)
As you get settled, you may want to add more bathroom supplies, like tissues and hand towels. For now, these necessities will get you through the move-in process.
Related: 7+ Clever Places to Find Free Moving Boxes
---
Conclusion
With all that you have on your plate, it's hard to remember everything you need to check off your moving list.
It's unlikely that you'll forget the big stuff — like your bed and other furniture. But the little things are harder to keep track of.
This list of apartment necessities is there to guide you as you shop, pack, and move so that you can have a successful move-in day. You'll also have all the supplies you need to keep you stocked until your next grocery trip!





(No Ratings Yet)


Loading...