5 Creative Ways to Decorate a Boho Bedroom
Ready for a bedroom that's both vibrant and soothing? If you've been coveting the boho look, here are 5 ways to achieve your decor dreams.
Your bedroom is the one room in the house where you want to show off your personality but feel peaceful doing so. Too much clutter and bright colors take away your brain's ability to relax, and there's no better place to rest than the bedroom!
One decorating style that combines vivid decor with a calming vibe is the bohemian trend. It's a way to bring art into your room by blending patterns, colors, and furniture that work together to create a fun, chic look.
But even with the mix of creative and energetic styles, the overall space should result in a sanctuary.
If you want your bedroom to be both vibrant and soothing, the Boho look might be right up your alley. Try it with these five creative decor ideas to go bohemian.
---
1. Start With Vintage Furniture
The most important aspects of the bedroom are the furniture you choose. A comfortable bed and functional dresser are must-haves, regardless of the style you're trying to create.
Boho mixes contemporary and vintage styles, but to start your look, decide what you want your focal piece to be.
Will it be your vintage bed, with a dramatic bedspread and sheet set? Build the room around a peacock chair centerpiece? Or maybe a rattan dresser with your antique picture frame and other knick-knacks displayed?
Whichever piece you choose, make it the most impactful thing seen when you enter the room. Do this by adding size, texture, and bold colors and patterns to it, then using subtle complementary elements in the rest of the room.
Similar: How to Make Your Dream Apartment Come to Life
---
2. Decide Your Colors and Patterns
Just because you can pick colors and patterns with abandon in a Boho room doesn't mean you should. There are some patterns and colors that contrast with each other.
Mixing and matching can be fun, and if you like it, that's all that matters.
But, as a general rule, avoid these contrasting patterns, colors, and decorating don'ts:
Don't keep everything the same size, pattern, or color. Too much of one element is overkill.
Avoid too many eye-catching patterns. Pick one that really intrigues you, and then add complementary, more subtle colors and designs to go with it.
Boho means you can play with colors, yes. Going wild with them, on the other hand, is a no. Stick with colors in the same scheme. If you're unsure if specific colors are in the same family, use a color generator app to check before you buy!
Again, remember that Boho is the perfect design style to play around with and throw your personality out loudly. Because of that, there's no right or wrong way to use colors and patterns.
However, if you want to create a cohesive look, these cautionary tips will help you go wild without going overboard.
---
3. Bring in Some Texture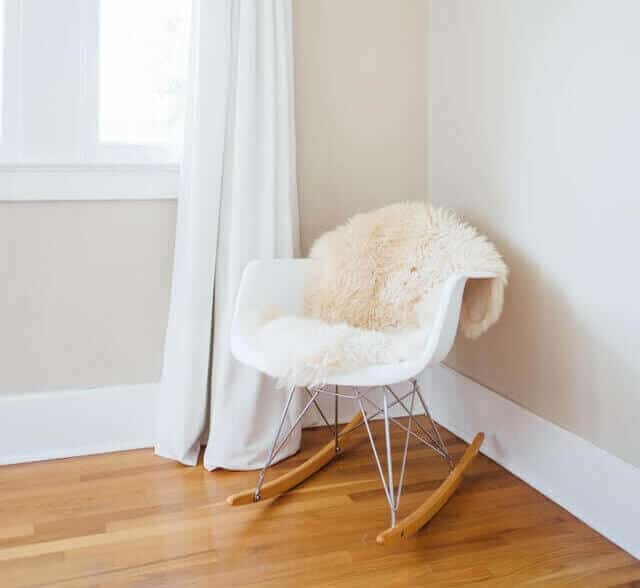 The bohemian look is never complete with a lot of textural components. And with Boho, you don't have to choose one or two different items to bring in a textured look.
Go ahead and use all of these or add your own:
Area rugs (either on the floor or hung on the wall)
Plants on the floor or in planters hung from the wall
Furniture throws and pillows
Your Boho bedroom is also not complete without lots of texture. Even if the colors and patterns you should use are limited — your layers don't have to be!
---
4. Choose the Chill Seats
Boho furniture is laidback, so your choices should be lower to the ground. This depends on your preferences because you have to be able to stand back up once you get down!
For the true bohemian room, it has to look lived in and comfortable. You chose the focal piece of furniture, and the rest of the seats can accent that item.
Chill, but eclectic seats should be inviting. Find a comfy ottoman or soft bean bag chair (avoid the nylon or plastic versions). Load up on floor pillows and cover the entire space with area rugs full of color.
You may also like: Use These 11 Ideas to Design the Perfect Master Bedroom
---
5. Stick With Bright or Light Materials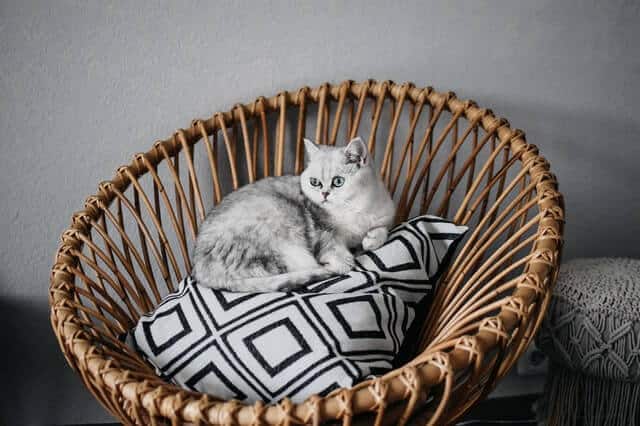 An occasional spurt of a dark color is okay as an accent. Black is sleek and sexy and absolutely necessary in certain items. But if you're looking to create a bohemian bedroom, remember that true Boho is a bright, happy space.
When it comes time to choose your furniture and accessories, look for light materials. Use bleached woods when possible because they allow the busy colors and patterns to be more apparent.
Some of the most popular Boho woods are rustic and natural, like rattan.
You'll find these natural elements sprinkled throughout any authentic Bohemian look in:
Avoiding dark pieces entirely, though, is not necessary. It's a good idea to bring in a solid, dark item or two as a way to add a resting point for the eye. Boho should be calming, and too much color and clutter can be overwhelming.
---
Conclusion
The bohemian trend is an interior design style that has been around for decades and isn't going away. It gives the decorator the chance to blend an eclectic mix of modern and vintage and use patterns and colors that might not work anywhere else.
For a fun look that can turn your room into a chill space, bring these five creative Boho tips into your bedroom. Start small with one idea, incorporate it, then grow!
Related: 7 Ways to Sprinkle Some Christmas Magic Inside Your Bedroom