Use These 11 Ideas to Design the Perfect Master Bedroom
The master bedroom is one of the most important places in your home to get just right. It's your sanctuary, a place where you can rest and unwind after a long day. You want to feel good when you spend time there.
Let's whip your bedroom into the relaxation station of your dreams!
We've put together this list of 11 ideas to help you design the perfect master bedroom for you. At the end of the day, you'll be happy you kept reading when you're hanging out in your favorite room in the house.

---
1. Pick Your Favorite Paint Color
The color you choose for your walls will change how your bedroom feels.
While bright, neutral colors are a master bedroom staple, there's no rule written in stone that says you have to stick to off-white or beige in your design. It can truly be anything you want it to be.
Think about the mood you're going for and pick a paint color accordingly.
Light colors open the space up and make it feel bigger. Rich, dark colors create a closed-in room that feels ultra-cozy and intimate. Soft colors add to your relaxation more than bright colors.
You have full control over the vibe.
Similar: The Best Floating Beds
---
2. Set Apart an Accent Wall
An accent wall stands apart from the rest and creates a fantastic backdrop for the headboard of your bed.
It's the perfect way to bring in some of your personal style.
There are plenty of accent wall ideas floating out there in space. It can be as simple as painting one wall a different, more vibrant color than the rest or covering it with patterned wallpaper.
Other ideas include more ambitious things such as covering a wall in fabric or live plants.
Whichever way you decide to set your accent wall apart, it's sure to make an impact each time you walk into the room for some well-earned rest.
---
3. Put in Cozy Carpeting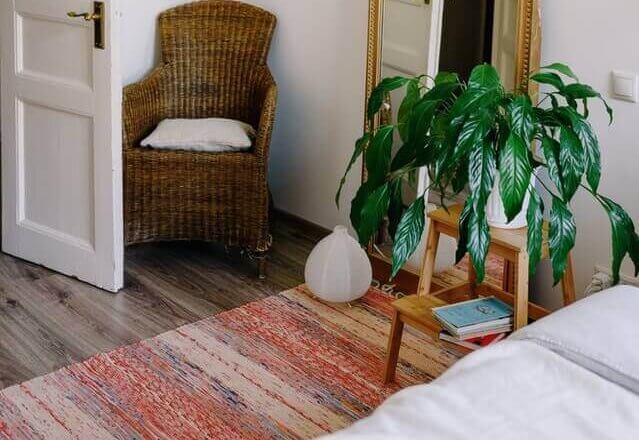 Your master bedroom should be comfortable. It's where you go to get away from the rest of the world and take a load off. It's where you sleep!
Lush carpeting instantly ups the comfort factor of any bedroom.
Pick out a deep carpet that you can really sink your toes into. Or, if you prefer hardwood flooring, choose a shaggy area rug to add that luxurious softness under your feet.
---
4. Bring up the Lights
The ambiance is crucial to the bedroom environment. To create it, you need two things — layers of light and control over all of them.
The primary sources of light are ambient lighting (your overhead fixture) and task lighting (lamps and wall sconces). You need both to keep your master bedroom well-lit where it counts.
Where possible, set up the lights on a dimmer.
The ability to dim all the lights as you please enables you to change your master bedroom's mood, depending on how you're feeling. You'll never have to deal with disappointing lighting while trying to chill out.
See also: Easy and Impactful Decorating Tips
---
5. Focus on the Headboard
Skip the accent wall and let a beautiful headboard play the part of your focal point instead.
Headboards can do so much more than simply give your bed structure. They can make a pretty big statement if you pick out the right one.
Choose a headboard in a bold color. Get a headboard made of a different material than the rest of your furniture. Use a large piece of art or a tapestry as your headboard.
If you're handy, you can absolutely DIY a headboard that's unique to your master bedroom.
---
6. Use Textiles for Texture
Color and style are all well and good, but you can really take your design to the next level by adding various textures to your master bedroom.
Throw pillows, and extra blankets are the perfect way to achieve this.
Liven up an otherwise flat bed with textiles to entice the senses. Faux fur, chunky knits, and tassels all bring something new and exciting to your room.
Not to mention, they make things even cozier!
---
7. Add a Little Sitting Area
A larger master bedroom will always benefit from a small seating area to fill in the empty space.
A full set of chairs and a small table are incredibly charming, but they're not the only option for a sitting area. If you only have the space for a small reading nook tucked into a corner or on a window sill, that's just as lovely.
Even a bench placed at the foot of the bed is a functional sitting area.
---
8. Hang Art on the Walls
Artwork never feels out of place in the bedroom.
Once you decide on your furniture's layout, you can start picking out what to hang on your walls. Framed pieces of art are perfect for highlighting your furniture, so your master bedroom feels more complete.
Hang your favorite artwork above your dresser, over your headboard, and in your seating area to tie everything together.
You may also like: Why You Should Try Apartment Gardening
---
9. Open it up With Mirrors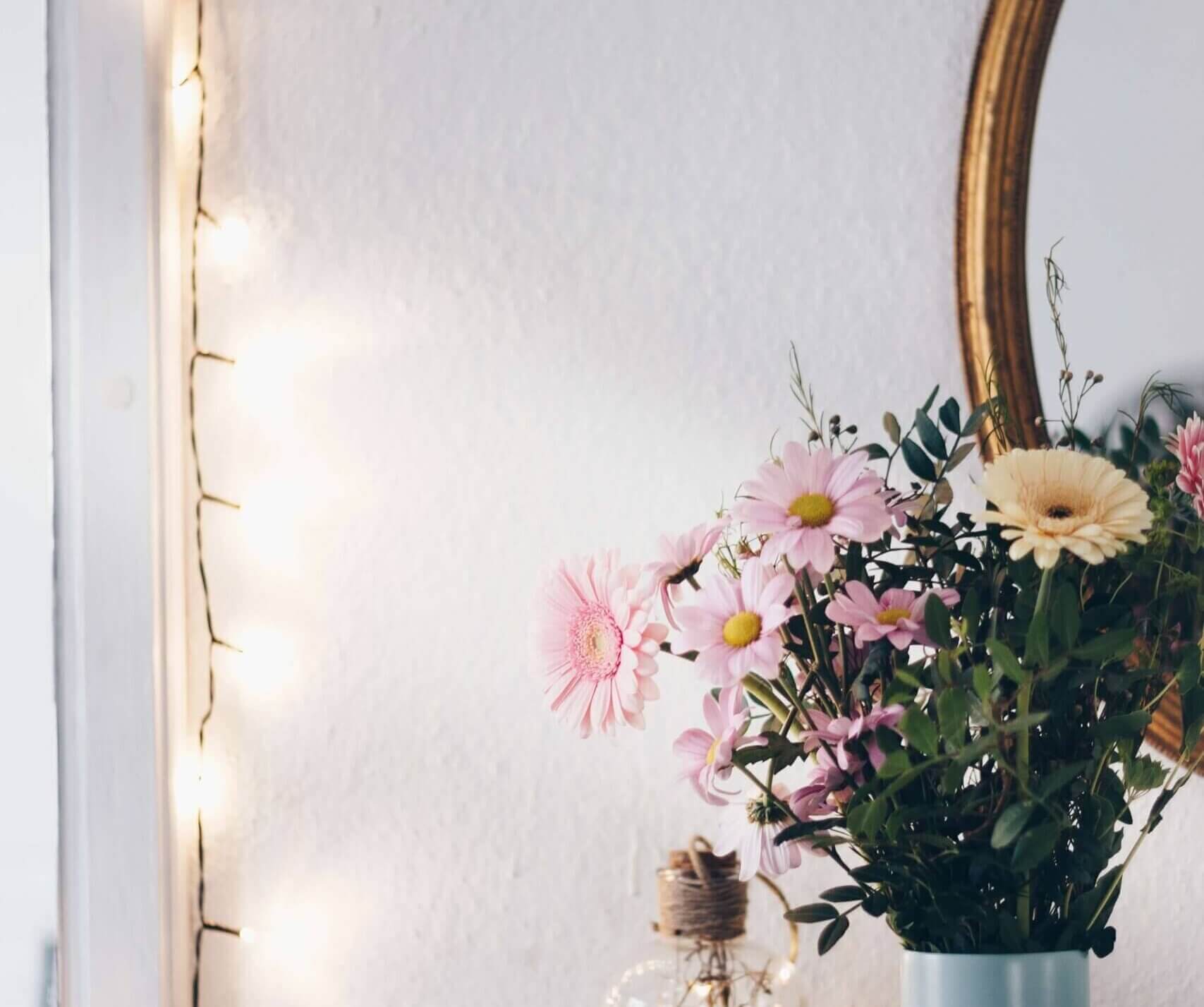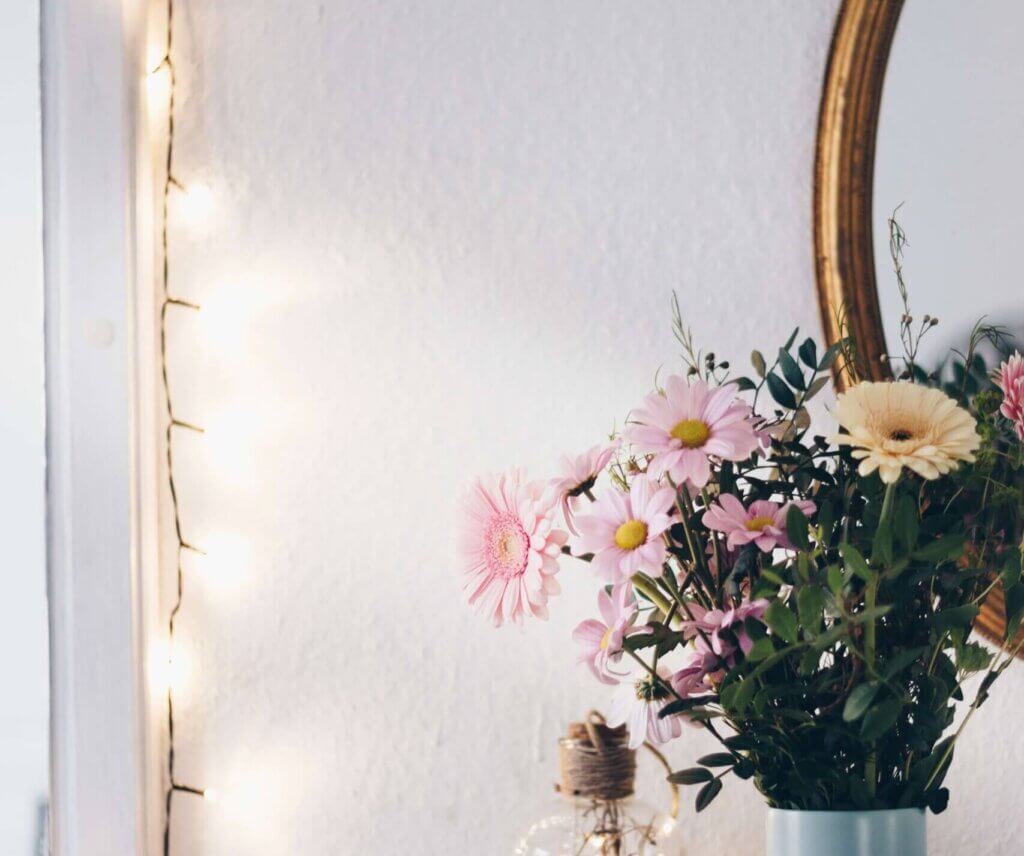 Decorative mirrors look just as beautiful as art on the wall while also making small master bedrooms feel bigger by reflecting light.
They are useful for checking your outfit and filling out your decor!
Simple mirrors do wonders, but they aren't your only option for your bedroom. A mirror with an artsy frame stands out as a statement piece. A gallery wall made entirely from mirrors is a breathtaking sight.
If you love lots of bright light, you'll definitely want to use a few mirrors — at least in your master bedroom.
---
10. Pop in a Bold Color
After deciding on your color scheme, pick an accent color that stands out from your main colors.
Now, use accessories to tie your accent color into your space.
You can use all kinds of things to incorporate your accent color. Flowers, art, blankets, pillows, area rugs, and little knick-knacks are great places to start. Anything you want to put in your bedroom is fair game to be your perfect pop of color.
---
11. Make it Your Own
Last, but certainly not least, comes the most essential design idea of them all.
However you decide to style your master bedroom, when it's all said and done, you'll be the one sleeping in that bed, surrounded by those walls.
Make sure you love it so that you can truly get the most out of it.
---
In Conclusion
Creating an oasis in your own home keeps your stress levels down and your number of good nights up. There aren't many things in life as important as having a place to sleep that you're really comfortable in.
Give yourself that space today. There's no reason to wait.
You've got 11 of our best ways to design your perfect master bedroom. All you have to do is implement them and bring out all the potential waiting in your room. Then you can relax and enjoy the fruits of your labor in your dream bedroom.