How to Make Your Dream Apartment Come to Life
Renting an apartment comes with a challenge:
With all of the restrictions preventing you from changing or adjusting your living space, how can you make your apartment feel like home?
With a little determination and some creativity, it is possible to make an apartment feel like your dream home.
Need some inspiration?
Hopefully, great ideas will get your decorating brain brewing.
---
Spruce Up the Floors
When you can't make significant changes to the floors in your apartment, you can always spruce them up in your own way.
Area rugs and runners make a big impact on the style of your floors. You can go bold with bright colors and busy patterns or subdued with a solid neutral palette.
The material that you choose for your rug can also change the atmosphere of your apartment. Natural materials will create a more open and fresh feeling. Thick, soft rugs will create a sense of luxury.
It's incredible how much a room can change when you add something below your feet.
Related: Follow This Guide to Baby-Proof Your Apartment After Moving In
---
Invest in Unique Furniture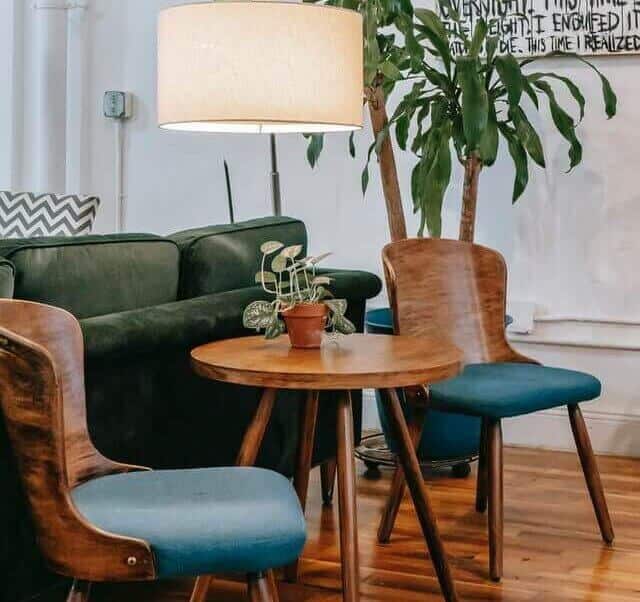 Furniture is the one area where you have full freedom in an apartment. Provided that your pieces fit into the space, go full force ahead!
Don't be afraid to take a few risks. If you find a great dining table that you love at a yard sale, buy it! If you find a quirky lamp at the flea market that really speaks to you, bring it home!
The furniture you choose for your apartment is one of the main ways to create a living space that feels like your home. Don't settle for so-so — find pieces that seem made for you.
Another way you can spark up your apartment is by adding some finishing touches. A soft blanket laid on the back of your couch here, a sequined throw pillow there, and before you know it, your apartment is just what you wanted it to be.
---
Adorn the Windows
Your next spot of attack is the windows.
Could you imagine living in an apartment without windows? That would be depressing.
Show your windows a little appreciation by dressing them up like royalty. The right curtains can make your windows pop.
Depending on the look you are trying to achieve, there are so many window dressings that you can choose from. Whatever you do, don't stick with those ugly window blinds!
Another way to make the most of your windows is to turn the windowsill into a shelf.
If you are into carpentry or have a friend who can help, perhaps you can add a window seating area. The possibilities are endless!
Related: 7 DIY Holiday Christmas Decorations
---
Add Life to the Walls
When you want to make your dream apartment shine, you've got to take things vertical. Hanging artwork and decor up your walls is the perfect way to do that.
Just like your furniture, you want to handpick these pieces that you admire. You'll see them every day, so make sure you like their look.
Your wall art can be canvases, digital prints, or tapestries, but that's not all. Basically, anything you can hang safely is fair game. Many people hang collectibles and antiques on their walls.
---
Put on Your Organization Hat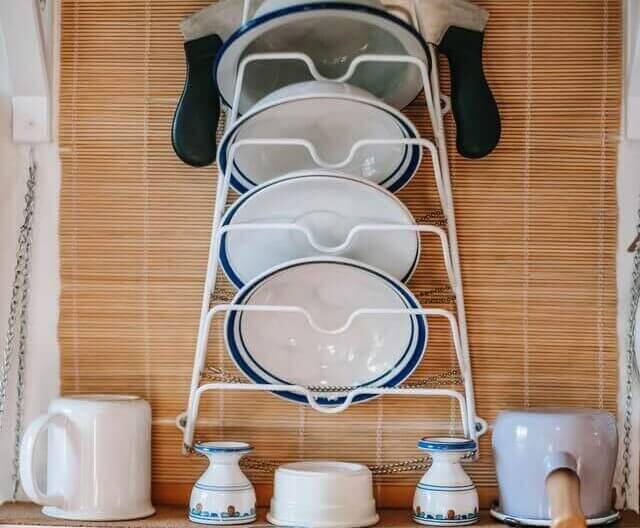 Since apartments have less space, you'll need some organizing skills to keep the clutter down.
You will quickly learn that you need to store your stuff wisely. This will involve investing in innovative storage containers.
Some of your things can go in plain sight on floating shelves. You can also add pretty baskets or cubbies to the mix for even more organization.
Much of your stuff, though, isn't very pretty. When you need to store these, you should find unused space under or between furniture to keep them out of sight.
Think of ways to keep things neatly under your bed or in a flat box under the couch.
You can even buy a vertical shelf to store between the wall and the fridge for spices and canned goods, or put it between the wall and the toilet for extra toilet paper.
When your living space is smaller than you'd like, it's crucial that every nook and cranny serves a purpose.
---
Choose Lightweight Pieces
When buying furniture for your apartment, think long term.
Apartments are, by nature, temporary. Moving isn't fun, and you should keep that in mind when shopping for new furniture.
You'll want to move from one apartment to the next as smoothly as possible, so don't buy anything too heavy.
The other benefit of lightweight furniture is that you can move it around inside your apartment. If you get sick of having a couch in one spot, you can easily slide it to the other side of the room.
You may also like: Use These 11 Ideas to Design the Perfect Master Bedroom
---
Room Dividers Are Your Best Friend
Room dividers can be a game-changer when it comes to utilizing the space in your apartment.
A perfectly placed room divider can turn a studio into a three-room flat. If you live in a small place, this will help you make your apartment feel bigger.
Dividers also add privacy and mystery to a space by hiding a little corner away. Plus, they can bring charm and style to an otherwise basic apartment.
---
Conclusion
Some of these might not work well for you, but some might've made a lightbulb go off over your head.
We are unique individuals, and we will all want our own unique space. Your apartment can feel like home, but you may need to think outside the box.
Don't let the confinements of renting keep you from living in a comfortable home. You have the ability to create your dream house!
Similar: 11 Studio Apartment Design Ideas