5 Swoon-Worthy Centerpieces to Add to Your Eating Area
Decorating your home to fit your personality and style is perhaps the most fun part of being a homeowner.
You intentionally match your living room couches to your wall color. And a lot of thought goes into the style of wood you choose to use in your master bedroom.
But one area of your home often gets neglected:
Your eating area.
Let's be honest, you probably tossed a nice table and a set of matching chairs into your dining room and called it a day. Well, it's time to spice up your dining room with a centerpiece.
And no, a fruit bowl at the center of your dining table just isn't going to cut it. Let's talk about six swoon-worthy centerpieces that will make your dining room look a bit more contemporary.
---
1. Flowers or Small Plants
Nothing brings life to a dining room table quite like flowers and plants.
If you have a rectangular dining room table, a long wooden flower box might be the perfect centerpiece.
You can add a bunch of faux hydrangeas when spring arrives to brighten up your dining room. Or, you can fill the flower box with a row of real succulents (like cacti) for more of a unique twist to your eating area.
But what if you have a small, round table?
For smaller tables, a little vase serves as a great centerpiece. You can swap in real bouquets of tulips in the spring and freshly picked sunflowers in the summer.
Related: How to Bring Summer Into Your Home
---
2. Fancy Light Fixtures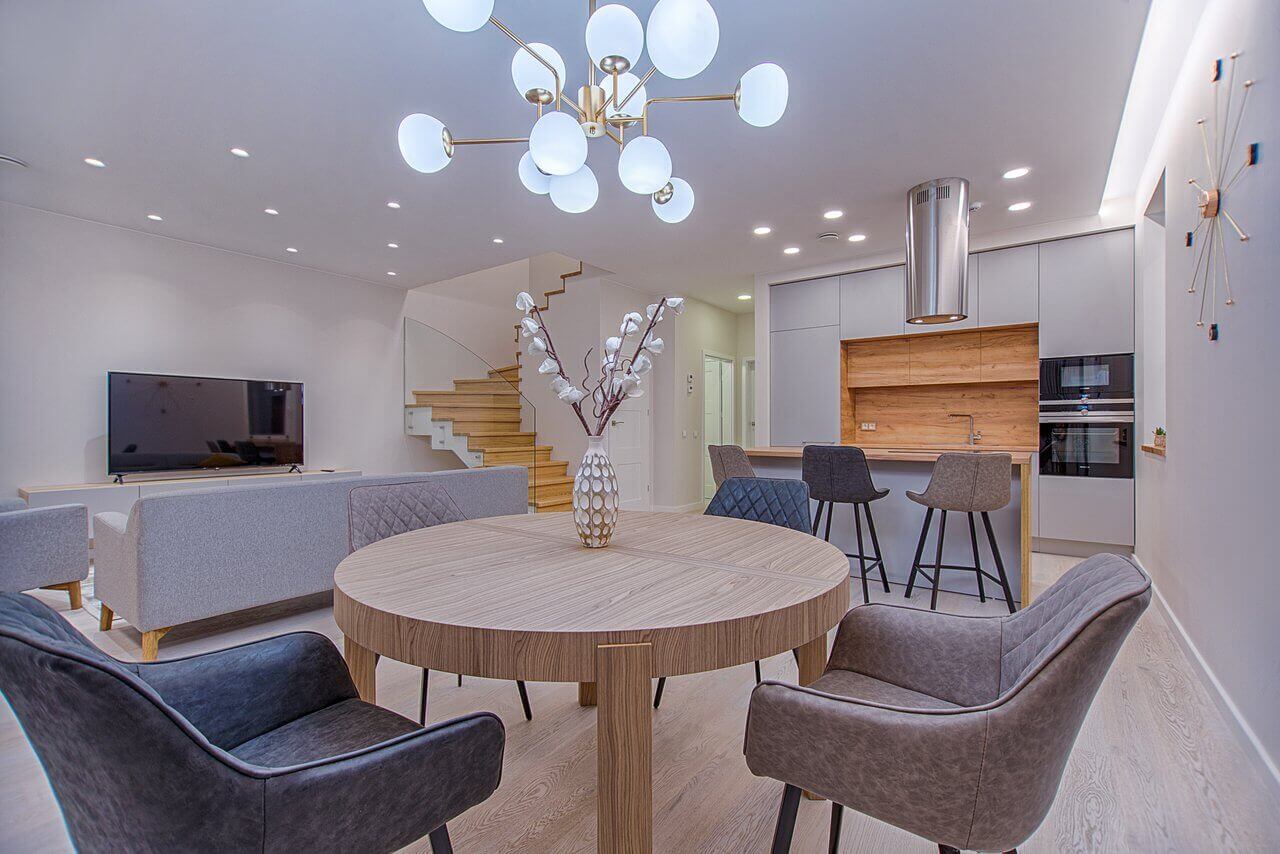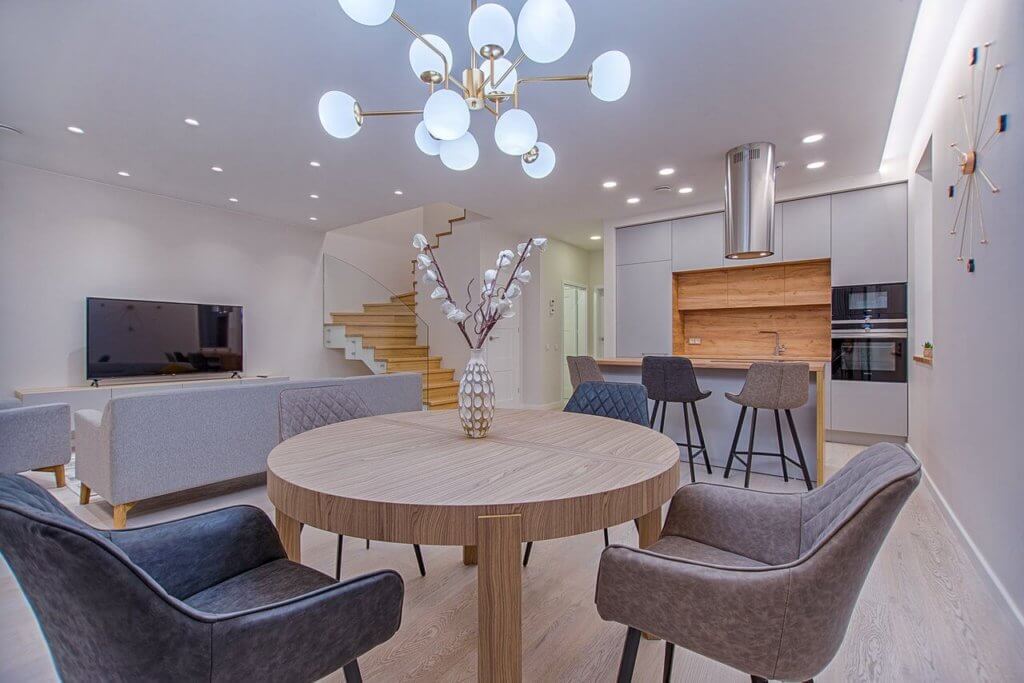 The centerpiece of your eating area can also be above your dining room table in the form of a nice light fixture.
This can add brightness, style, and class to your eating area.
If you're going for a more elegant look, then you'll want to hang a beautiful chandelier over your dining table. This will be the first thing your dinner guests notice, and it'll brighten up a normally dark eating space.
For more of a rustic look, a hanging candelabra is a much better choice. You can use real votive candles to add natural light, perfect for a special occasion or date.
---
3. Wall Art
When you don't want to take up table space with a centerpiece, think about adding some form of wall art as a focal point instead.
This is a quick fix for a near-empty dining room that only has a table and dining chairs.
A three-piece canvas print set is a great way to achieve a more casual farmhouse style. This type of art goes well with white and grey shades, and it'll help create a cozy spot for your family meals.
A large, colorful painting will give off more of a classy vibe. It'll look great hung over your dining room table when you're hosting dinner parties.
See also: How to Make a DIY Neon Sign
---
4. Artistic Mirrors
You might think mirrors only make sense in the bathroom and bedroom. But mirrors don't always have to be practical when it comes to interior design.
They can make your dining room look and feel brighter and larger. That's especially the case if you're hanging your mirror opposite a large window.
But you can't just add a plain rectangular mirror to your dining room wall and expect it to look stylish.
For longer dining room tables, you'll want to choose a mirror that extends the length of the table. For smaller tables, you'll want to center a unique-shaped mirror above it.
Regardless, your mirror should either have an artistic border or a distinctive shape. Make sure to choose one that complements the rest of the room and reflects your personality.
---
5. Votive Candles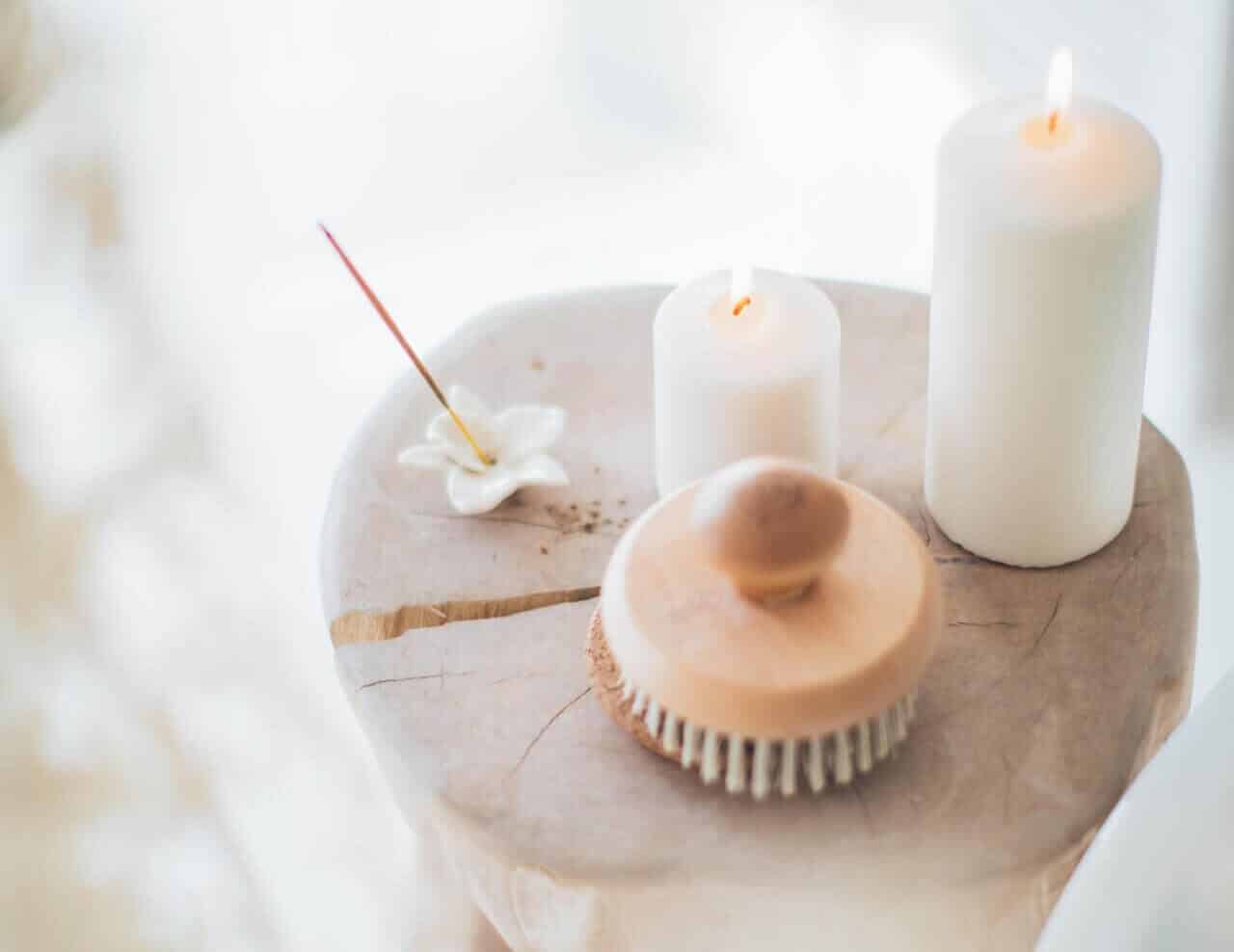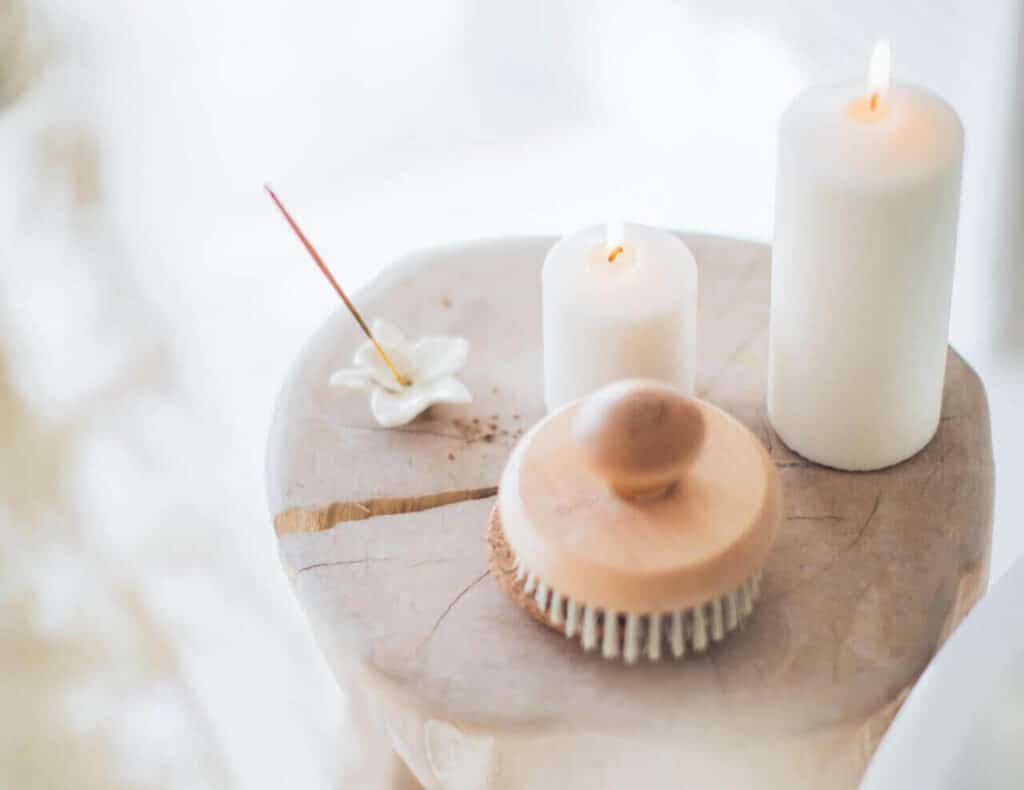 Candles do wonders for home decor. Not only do they give off a lovely scent, but they can also add a bit of romance to your nightly dinners with your significant other.
Try using candle holders as your table centerpiece.
These come in several different styles, such as long wooden boxes with a row of candles inside. Some even contain different-sized candles for variety.
Other candle holders come with small glasses to contain each candle. This gives off a more elegant vibe and works well for romantic candlelight dinners.
The best part is that the candles don't even have to be lit to be the centerpiece. Candle holders make great table decorations on their own!
---
BONUS: Unique Runners
Runners are a great dining table centerpiece idea. They require no effort to install, and they come in all different styles. Plus, they're pretty cost-effective as far as decorations go.
But not so quick.
Don't just buy the cheapest one you can find at a retail store and hope it adds some class to your dining room.
You'll want to invest in a tablecloth in a pattern, color, or fabric that matches (or at least complements) the drapes and other elements of your room. If you find the right one, it'll tie the whole room together.
Make sure to get one in the right size, too. Your runner should hang about half a foot off your table and not take up too much table space.
When your table is not in use, a nice serving tray should sit atop your runner.
---
What About Living Room Eating Areas?
If you live in a studio apartment, you might not have enough space for a designated dining room. You probably eat your meals while seated on the living room couch.
Don't worry, though. You can still have a cute little eating area, even if you live in a small space. You just have to choose the right coffee table.
You might be able to find a coffee table that doubles as both your unofficial dining room table and your living room's centerpiece.
What you need is a farmhouse style coffee table with a few modular pieces.
Some coffee tables adjust so that you can move the surface toward your lap when you're sitting. Now you can eat your meals comfortably while also adding a little style to your once bland living room.
Related: Our Breakdown of the 15 Best Cuisinart Products on the Market
---
Conclusion
There aren't many rules when it comes to dining room design. Nobody says that your centerpiece has to be on the table or that your dining room table has to be a certain shape.
The most important thing to remember about home decor is to choose a theme and stick to it. In other words, don't add a mid-century modern piece of artwork to your dining room wall if you're going for more of a rustic look.
As long as you commit to a cohesive theme, you'll be able to create a dining area that you love!