How to Bring Summer Into Your Home
The onset of summer makes most people excited to get outside, soak up the sun, and enjoy some summer fun. But if you're spending the bulk of your time indoors these days (as many people are), you may not get to experience summer as much as you'd like.
Luckily, there are some ways to bring that summer spirit into your home.
With a few new items and a few simple tricks, you can give your home a fresh, summery feel that will make beings indoors feel just as good as being outside.
Here's how to bring summer into your home:
---
Declutter
You can give your home a summertime vibe just by making it feel more open and airy. The best way to do that is to declutter and get rid of as many things as you possibly can.
Go through your entire home with boxes or bins designated for trash or donation. Donate anything that someone else might be able to use. Dispose of anything that's not worth saving. Recycle what you can and keep only what you must.
The less you have, the easier it will be to organize.
When you've weeded through every room, invest in a few storage solutions to help organize the things you plan to keep. Bookshelves, storage boxes, and decorative bins are all great options and can be used in any room of your home or apartment.
Just being organized won't make your home feel summery. But having less clutter will make your home feel larger, and it'll open up your apartment so you have more space to enjoy!
Related: How to Organize a Happy Home [Full Checklist]
---
Decorate With Plants and/or Flowers
One of the easiest ways to make your home feel summery is to bring some of the outdoors inside. For only a few dollars, you can incorporate plants and flowers into your home.
Add vibrant color and a fresh, natural scent to your bedroom by adding a vase of flowers to your bedside table. If you grow flowers on a patio or in a garden, clip a few of your favorites and bring them indoors!
Add some plant stands or flower pots to a shelf in your living room or kitchen. Fresh greenery, even small succulents, can add life and vibrancy to the home. Just make sure you know how much water and sunlight they need to keep thriving — there's nothing summery about having dead plants around your house.
Do you love to cook? You can make your kitchen smell amazing by growing an herb garden on your counter or windowsill.
Be mindful of one thing:
If you have pets in your home, only decorate with plants and flowers that don't pose a danger to your furry friends.
Related: How to Incorporate Vintage Items in Your Home's Look
---
Get Some New Throw Pillows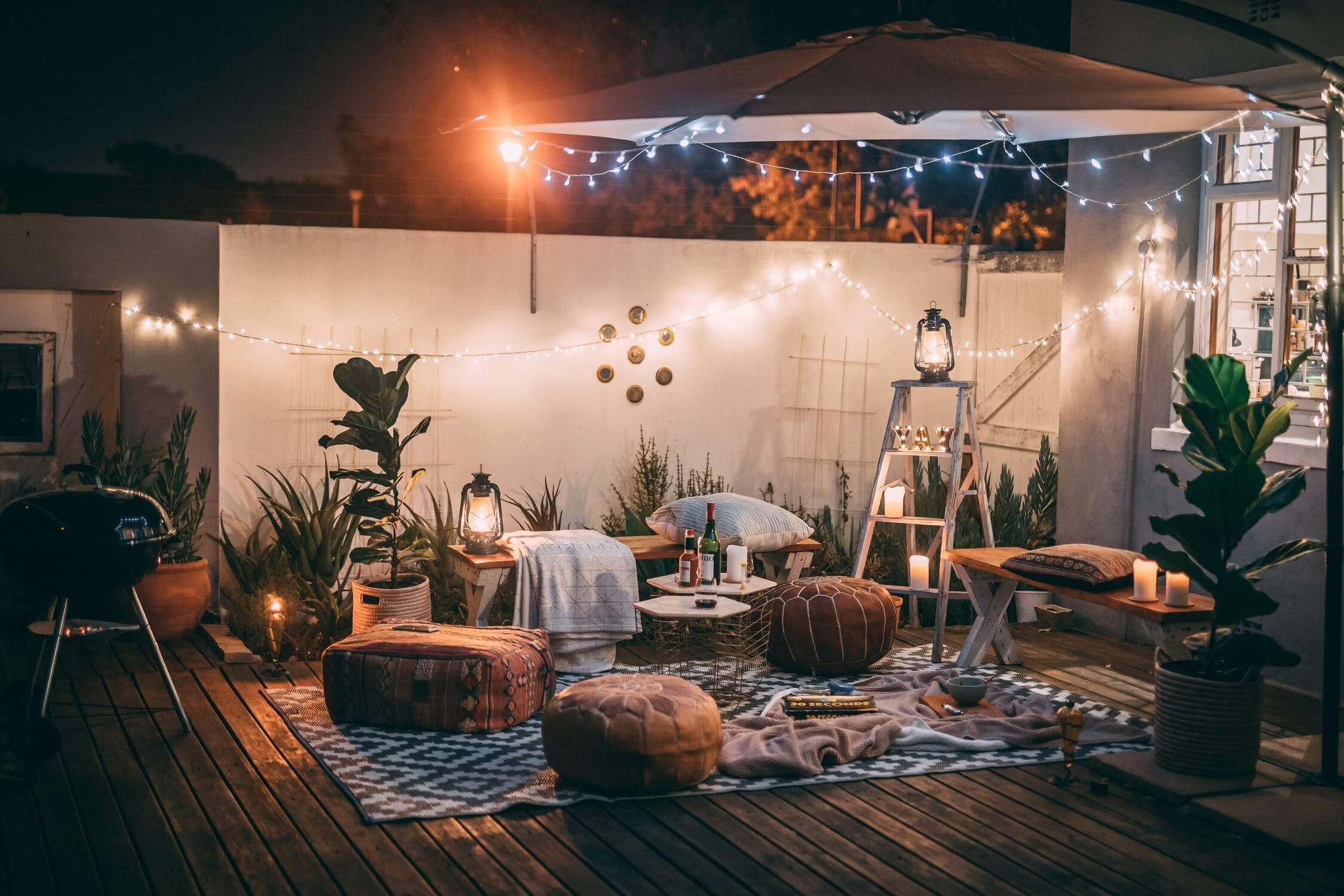 Summertime is all about relaxing, unwinding, and kicking back. And a great way to get more comfortable (and give your home a new look) is to add some new throw pillows to your couch.
It's time to remove those heavily textured pillows you cozied up on the couch with all winter. Switch them out for lightweight fabrics in pale colors or summertime patterns, such as flowers, stripes, or nautical motifs.
And remember, you don't have to buy brand new pillows. If you have pillow inserts, you can just change the covers from season to season.
While you're shopping for new throw pillows, you might want to think about switching up your curtains as well. Lightweight sheers, as opposed to opaque curtains or heavy drapes, will let the sunlight in and instantly give your living room a fresh feel.
Again, there's no need to get rid of the curtains or drapes that you have. Just box them up until fall — you can put them back up in October.
---
Change Your Bedding
Like your living room pillows and curtains, new bedding is a great way to bring that summertime spirit into the home.
Remove any heavy quilts or blankets you used in fall and winter. Switch them out for a lightweight comforter or lighter blankets that you can fold and drape across the end of the bed.
Change out your warm and fuzzy flannel or jersey sheets for a crisp cotton sheet set.
With lightweight blankets and clean sheets on your bed, your bedroom will have a lighter, breezier feel. And that's what summer is all about!
Read more: 5 Easy Ways to Give Your Bedroom a Chill Vibe
---
Hang a New Shower Curtain
When it comes time to freshen up your home for summer, don't overlook the bathroom. With new linens and a few summer-inspired accessories, you can add a summery vibe to any bath.
A lightweight shower curtain in white or a pale, light color is a great way to refresh a bathroom. If you're really in the summer spirit, choose something fun in a nautical or tropical print, or keep it simple and classic with an all-white cotton curtain.
Add a new bath mat to go with your new curtain. If you have a toilet seat cover, wash it and put it away until winter, or switch it out for a fresh one in a bright color.
Lastly, get some new hand soap in a refreshing, summery scent. Save the apple, pumpkin, and peppermint soaps for the fall and winter holidays. Fresh linen and citrus scents are much more appropriate for summer!
---
Conclusion
The more time you plan to spend at home this summer, the more important it is to give your place a fun, summertime feel. There are some easy ways to do it, even if you're on a super tight budget:
Declutter so that your home feels open and airy.
Decorate with plants or fresh flowers.
Get some new throw pillows and/or curtains.
Switch out your fall/winter bedding for lightweight sheets and blankets.
Hang a new shower curtain in your bathroom.
Changing a few small items in each room can make your home feel lighter, brighter, and airier. Without breaking the bank, your home can look and feel so summery that you won't even need to go outside.