How to Incorporate Vintage Items in Your Home's Look
There are many things that should never become trendy again, like bouffant hairstyles and pants with 50-inch inseams. While some retro fashions belong solidly in the past, vintage home decor is not one of them.
When done right, vintage interior design can be a mix of contemporary comforts and your favorite times gone by. Although decades may have passed, the style of past eras remains timeless.
A word of caution — once you start looking for antiques, you'll see that they're everywhere.
Before you begin your journey to unearth the treasure troves of vintage decor, you have to make a choice. What theme are you aiming to create? Knowing this ahead of time will help you stick to only what matches your overall goal atmosphere.
To bring the classic look of vintage decor into your home, opt for one of these five themes.
---
1. Fun
Sure, some eras in the past were a bit dull. But quite a few were wild and colorful!
Even the black and white movies of the silent film periods showed us that people back then knew how to have a roaring good time.
If you're looking to use vintage to add wild hues mixed with radical inventions, check out the 70s, 80s, and 90s. These decades were well-known for bringing in multiple personalities and styles to every home.
For some ideas on how to include the fun from each era in a room, try these suggestions:
1970s – Disco-themed parties were full of sequins and gold. Colors were bright and bold, like Willy Wonka's tunnel down the river of chocolate in the Charlie and the Chocolate Factory movie. Barbies and Hot Wheels were the rage, and neon lights were popping up everywhere.
1980s – Video games became as integral in the home as TVs and VCRs. Arcades were the go-to place to find kids and adults. Pac-Man and Mario Bros. were household names. MTV brought video that killed the radio star, and the wilder the color combination, the better.
1990s – Toning down the '80s, the '90s brought jeweled tones to the color combinations. Video games were now handheld, and grunge and alternative music made the scene. Shows like Friends and Seinfeld were cementing their place in history. Interior decor was either neutral grays and mauves or rich and royal blues and deep reds.
You can use any of these ideas to bring the excitement of your chosen decade to light. Bring back the music and movies of that era, find some furniture that matches, and use the right colors to accent it all!
You may also like: Transforming an Apartment by Incorporating Your Personal Style
---
2. Contemporary and Vintage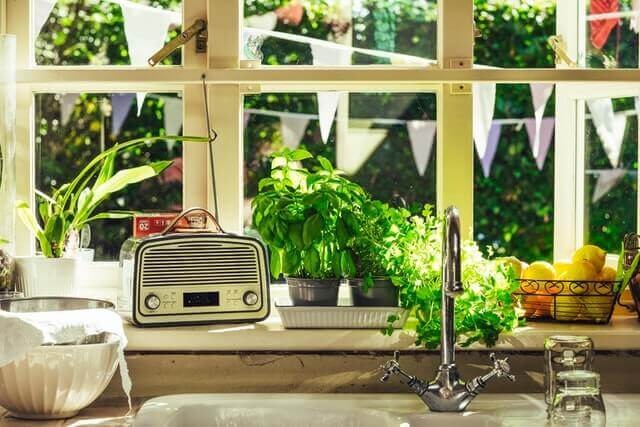 Modern and retro sound like opposites. When you pull the two styles together, they can complement each other, though!
Think about the era you're hoping to recreate. If you were living during that time, would you really be as comfortable then, knowing what you know now?
Through modern innovations, our lives have become significantly easier. Technology allows manufacturers to design retro models of modern-day conveniences that look vintage.
Start with one room at a time and decide where you can blend a retro feel with today's inventions. In the kitchen, you can use the colors and patterns of your decade to accessorize.
For appliances, look for the vintage style with upgraded technology. This is not just for comfort, either. Using appliances that are decades old can be a safety hazard.
---
3. Antique
What do you picture when you think about hunting for antiques?
Popular shows like Antiques Roadshow and American Pickers have shown the average viewer that it's not that easy to find quality antiques. You have to dig through a lot of dust and debris to discover the treasures.
But if you absolutely love a particular era and all its decor, immersing yourself in antiques can be satisfying. You probably aren't going to go from house to house like in the TV shows, though.
There are likely stores in your area, typically second-hand or consignment shops, where antiques are up for sale. If you know what you're looking for and can tell the difference between authentic and replicas, get to know the owner.
When you shop for authentic furniture and accessories from the time period, and you know someone who knows you're serious, it's a win/win. They know what to look for that you'll buy, and they call you when the good stuff comes.
See also: No Paint Allowed? Here are 9 Ways to Add Color to Your Apartment
---
4. Eclectic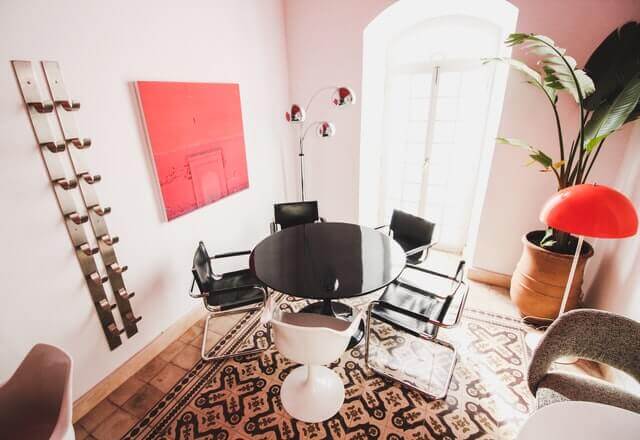 Vintage eclectic decor is a wide-open style for you. Eclectic means that you can use a broad range of antiques to decorate your home.
This design choice requires a little extra thought, though. You need to make sure what you're bringing into the room is cohesive with the rest of the style.
The first thing to do is decide on a color scheme that meshes with any era. Work your furniture and accessories about that palette, and don't deviate!
Storage is vital in an eclectic theme, too. It's easy to cross the line from "eclectic collector" to "clutter keeper." A simple way to fix this is to use a roomy piece of furniture, like a dresser or trunk, as your focal piece.
With that one main item, work on accessorizing the rest of the room as needed. Eclectic gives you almost carte blanche to decorate as you please, but again, keep everything connected somehow.
---
5. Rustic
Also called "farmhouse," rustic vintage brings to life the old country living atmosphere.
This style involves a lot of wood-based furniture and warm colors. Maroons, burgundies, navy blues, whites, and grays frequently appear in rustic decor.
If you're looking for farmhouse style decorating ideas, see if any of these catch your eye:
Roosters
Gingham
Fruits
Barns (especially barn doors)
Brick
Cows or horses
Sunflowers
All of these elegantly incorporate into a rustic, farmhouse look.
Similar: 7 DIY Log Ideas to Create a Rustic Look in Your Apartment
---
Conclusion
As you can see, there is no wrong way to do your home in vintage styles. It comes down to deciding what personality you want to fill a room with and then finding the items that fit that theme.
It's easy for things to get out of hand when accumulating retro pieces. Stick with your preferred style and stay organized! Being a vintage memorabilia collector is wonderful as long as you don't go overboard. Try to err on the side of too little over too much!