Transforming an Apartment by Incorporating Your Personal Style
When you first move into an apartment, it's as bland as bland can be. You just can't abide by that. You want your place to have personality and pizazz. You want to make it feel alive.
Most of all, you want it to be impossible to deny that this apartment is yours.
Transform an apartment into a space that is authentically you by incorporating bits and pieces of your cultivated style.
Whether you've spent years forming your iconic image or you're just figuring out your style, here are five ways you can translate it to apartment decor.
---
1. Discover Your Personal Style
You may already know what your personal style is, which is fantastic. But not everyone is so confident about where to begin when it comes to decorating. Even if you have a solid idea of what you're working with, it can't hurt to get even more familiar with it.
So, let's take a look at your wardrobe.
The best place to start is to look at what you love wearing the most. If you're happy when you have something on your body, you'll more than likely be happy to carry similar themes into your apartment decor.
You might be someone that prefers casual, comfortable clothing. Or elegant and chic may be more your cup of tea.
There are no limits to personal style, so take your time to figure it out. Whether you love something super specific like vintage-inspired clothes that look like they come from the 1970s or there seems to be no rhyme or reason, you can usually find a common thread in what you wear.
And it's okay if you haven't been able to put together the wardrobe of your dreams yet.
Take inspiration from people whose style you admire. Sit down at your computer and whip up a Pinterest board of outfits you could see yourself wearing. Pick out silhouettes, fabrics, patterns, and colors that make your heart sing.
Now you have something tangible you can work with.
See also: 5 Creative Ways to Decorate a Boho Bedroom
---
2. Start With the Color Palette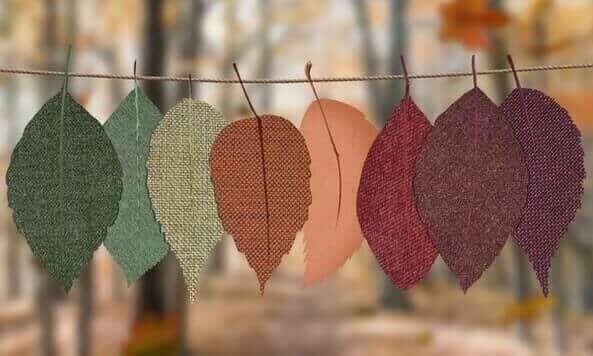 Colors are the best place to start for any space. They are the foundation of your entire design because you will base pretty much everything you put in a room on your color palette.
If you're hoping to paint a picture of yourself in a room, you have to use colors that you love.
Minimalists who keep to more basic colors for a clean, refined look will likely want to stick to neutral colors. White or off-white for the walls and either white, black, or shades of grey for the furniture and accessories in the space.
On the other end of the spectrum are people who tend to wear a lot of bright colors.
Just because you have a rainbow of shades in your wardrobe doesn't mean you have to include them all in your design.
What color do you have the most of? What color do you like the most? Include one or two of your favorites as bright pops of accent color throughout the room.
Boho style can easily translate to greens, browns, and mustard yellow. A pastel-heavy wardrobe lends itself well to a calm, relaxing color scheme.
When you're picking out the colors for your walls, your furniture, and all your accessories, it's essential to keep your color palette in mind. Stick to it as well as you can to form a cohesive design that really matches your style.
---
3. Bring in Patterns
Not everyone loves patterns, and that's okay!
For our pattern lovers out there, this is the logical next step once you have your color scheme down. Similar patterns are probably the second thing you'll notice about your wardrobe after similar colors.
If you wear florals, polka dots, stripes, houndstooth, or chevron patterns, then that's a pretty fundamental piece of your style.
There are all kinds of ways you can bring these patterns into your space, depending on how present you want them to be. You can incorporate them to any level that makes sense to you.
Go big with a patterned wallpaper that shows off your favorite designs. An accent wall is a fantastic place to bring in a bold pattern without completely overwhelming the senses.
You can also add them in much smaller doses. Try finding an area rug, artwork, throw pillows, throw blankets, or small decorative pieces that display your pattern of choice.
No matter how much you incorporate the patterns you love, you'll feel much more at home in a space with them around you.
You may also like: The Newest Trend in Dinnerware: A Blue Rose Pottery Review
---
4. Turn to Textures
The fabrics you wear can make for amazing inspiration for the textures you mix into your apartment's decor. Your closet can give you a sense of the types of fabrics you know you can commit to day in and day out.
It's the details like this that will really drive home your personality in any room.
If you enjoy wearing more casual things like t-shirts, blue jeans, leggings, or sweatpants, then you'll want fabrics that are easy to maintain.
Having a blanket you can toss in the washing machine, as opposed to something you can only hand wash in mineral water from Iceland under the light of a waning crescent using a cloth made from reindeer hair, is probably much more on brand.
On the other hand, if you are at home in luxurious fabrics, you should try to weave them into your space.
Velvet, silk, and faux fur have their place in design, especially if you absolutely love the look and feel of them. Silk bed sheets, fur throw pillows, and velvet furniture exist for people like you.
What matters most is that when someone that knows you walks into the room, they can see you all over it!
---
5. Add Your Accessories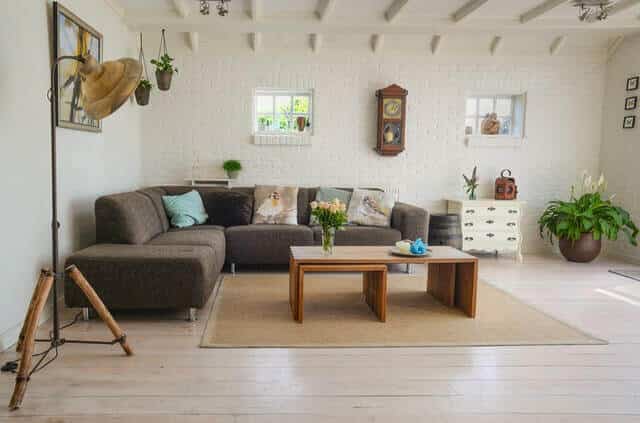 No style is complete without accessories.
This is where you really get to have a good time. Your accessories are all the little things you display around the room to bring it all together.
And they can be literally anything you want.
Put up graphic posters and colorful artwork that match your vibrant style. Stick to natural touches like plants and flowers if you're all about natural fabrics and floral patterns. Incorporate metallic and crystal elements that mirror your elegant jewelry choices.
Don't be afraid to display your collectible action figures or your vinyl albums.
If you wear superhero or band tees, those things are going to reflect your personal style perfectly!
---
In Conclusion
You may not know it yet, but you have a style all your own. There are certain things the minds of those closest to you associate with you. All you have to do is discover it before you use it as a jumping-off point for your decor.
And then the fun can really begin!
Transforming an apartment into something entirely you is easy when you use your personal style as the blueprint. Once you finish, you'll have space just as uniquely iconic as you are.
Related: How to Incorporate Vintage Items in Your Home's Look