5 Ways to Style an Awkward Corner in Your Apartment
Every home has at least one awkward angle. If you think these spots have to go undecorated, think again! Here are five ways to style corners in your apartment.
When you think about decorating your apartment, you probably start with the main ingredients. A hefty portion of furniture, a sprinkle of accessories, and a pinch of artwork cover all the floors and walls.
But what about those awkward corners? Don't they need a bit of seasoning, too?
Corners aren't the first places most of us look to decorate in our homes. Your apartment might not feel finished if parts of the room still look empty. Sometimes those open spaces can stand out like sore thumbs.
If you have some angles and small edges to decorate tucked in the corners of a room, try these five ways to style them with zest!
---
1. Make it a Hobby Corner
Collections can often take on a life of their own. Instead of hiding them in a closet, why not show them off in a hobby corner?
You may need a large space that extends from the corner to hold all your memorabilia. Or a few corner shelves might be enough to showcase your stuff.
Whatever your hobby is, it can take on a new life in your room, like this music corner.
If music isn't your thing, take the elements you love and swap them out for your passion. For instance, switch up the music idea with your movie collection. Find posters of your favorite actors and actresses or hang your Pick of the Month in a
If you have a hobby you're proud to show off, try arranging it in what would otherwise be an empty corner.
---
2. Use Angled Furniture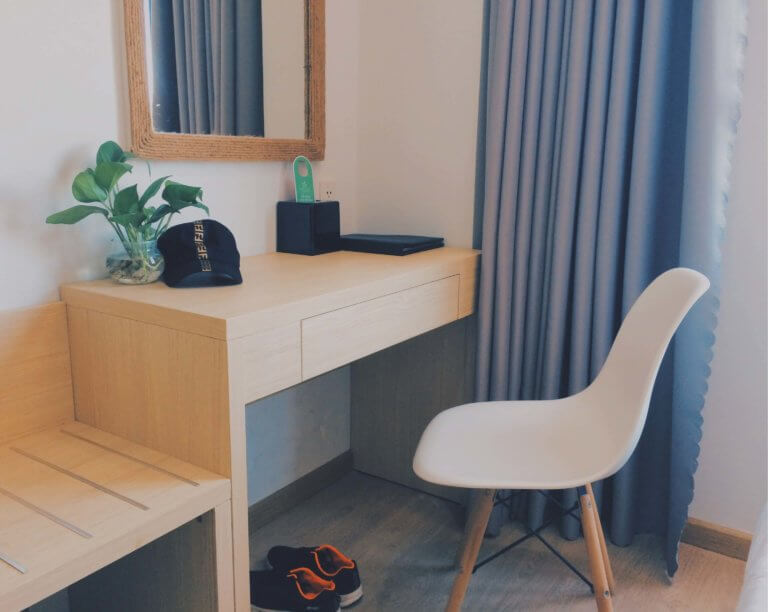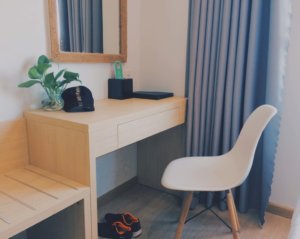 Who says all furniture has to be straight and against a wall?
Interior design has come a long way from traditional structures of how a room is "expected" to look. Geometric designs and sharp angles are everywhere today!
Manufacturers know how important it is to offer decor and furniture for a variety of style preferences.
Once you know how much room you need to fill to cover the empty corner, you can choose from furnishings like:
Opting for furniture that stands out from the traditional rectangular and round shapes can fill those corners. It also adds a unique style to any room!
---
3. Add a Stand
Apartments are notoriously short on storage space, but empty awkward corners are an excellent remedy for this problem!
If you don't fill them right, they can be a waste of room. But adding a stand to those areas makes the room look better gives you more shelf and drawer storage. Get creative with it.
What would the room, and you, benefit from having?
Try some of these ideas on for size and see if any fit your style and fill a need:
Any corner tower that you can angle safely is perfect for nooks and crannies. When you choose one that takes care of the extra storage or a need you had — it's a bonus!
---
4. Take the Photo Opp
When it comes to pictures, the average person today has hundreds on their phone and hardly any printed. Families used to have thick photo albums sitting on shelves collecting dust.
If you don't have images of your children going through awkward phases, what will you put out when visitors come, and you want to embarrass them? Or, if you don't have kids, how will you show off your trips or pets?
The corner of your room is the perfect place to keep photos on display or store albums. Hang some corner shelves or make a gallery wall, whichever you prefer.
The hardest part is turning your digital images into hard copies. You don't have to have a photo printer to do this.
You can do it from your phone with apps like:
All you have to do is upload the pictures from your phone to the app. They send the physical prints right to your mailbox! If you want to get creative, you can even make your own albums or photo cards easily.
---
5. Pull Up a Chair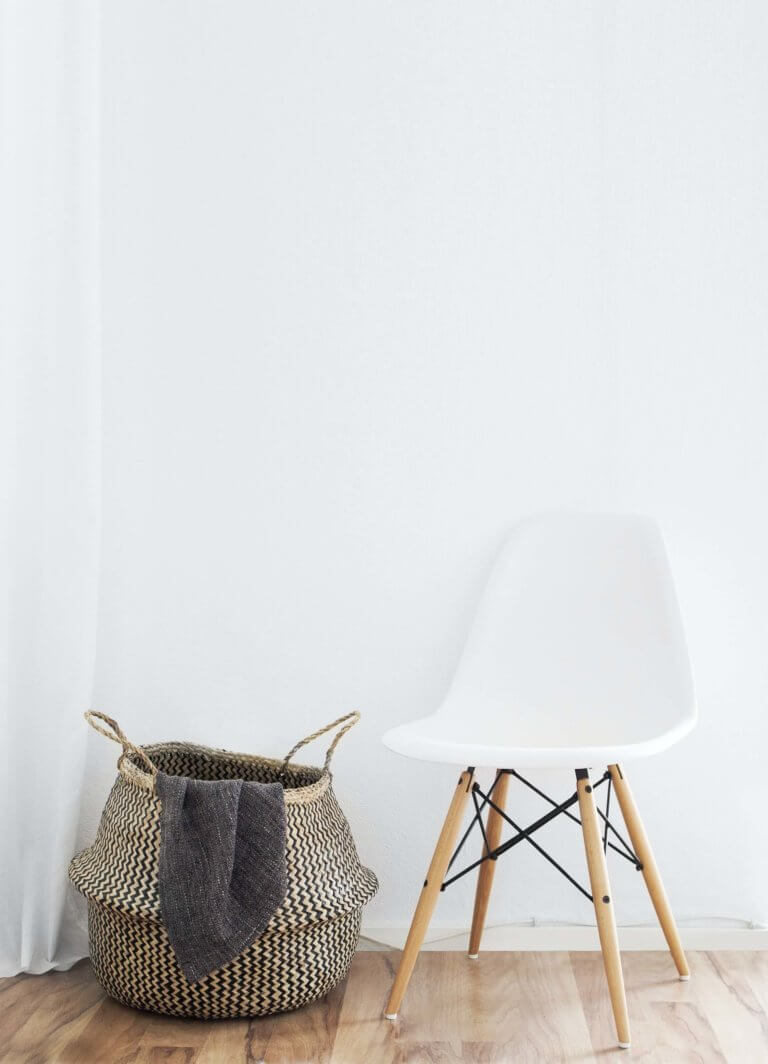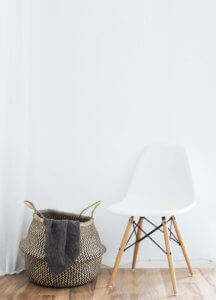 Want to make your apartment more inviting?
Use the corner for extra seating.
Your apartment living room and dining room probably leave you with just enough room for the basic furniture. If company comes over and there's not enough room to sit, someone will be standing awkwardly.
This problem is quickly and efficiently solved when you have an extra seat, or two tucked into the corners of your home. Put an ottoman or a stylish stool in the space. It fills the area and adds a decorative touch.
And when it's needed, you can pull it into the living room for visitors.
Ready for a grander DIY project? Check out: Plaster Vs. Drywall: Which One is For You?
---
Conclusion
You may have the perfect mood-enhancing lighting. You can add comfy throw pillows to your couch, and adjust your knickknacks just so, but the room can still feel off.
When you've done all you can think of to decorate your home, and it seems unfinished — look at your corners.
Those awkward spaces don't seem like much, but they can throw the balance of a room out of whack. Instead of leaving those empty angles blank, try these tips to style them in ways that make your apartment look and feel complete.