Step By Step Guide to Remove the Smell of Dogs from Your Couch
What does your couch have in common with your dog? Hopefully, nothing – besides being a reliable companion that provides oodles of comfort, of course. And if there is something in common, chances are it's the smell.
From the unmistakable – wet dog smell – to other putrid odors your furry friend finds irresistible enough to roll in, your couch absorbs it all.
If your couch is beginning to resemble your dog in more ways than one, we've got a whole list of easy tips and tricks to help remove pet hair, and stains, and keep it fresh and odor free. When these tips are combined with our DIY doggy shampoo ideas, pet odor doesn't stand a chance.
Key Takeaways:
No need to get rid of your couch
or
your dog with these simple pet odor solutions.
Solution:
There are practical ways to rid your couch of dog odors.
---
Reasons Your Dog Stinks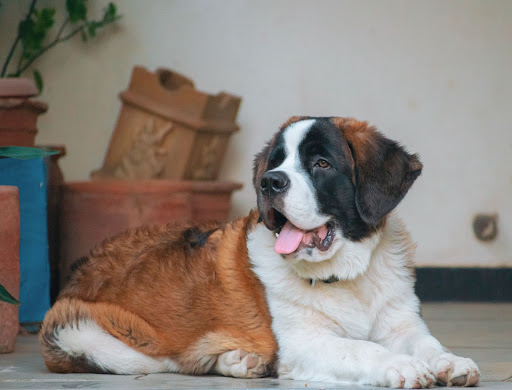 There are a few contributing factors to dog odor and the type of odor they emit.
Dog Smell
The most common, the one most dog owners know too well, is the unmistakable odor of dog. When ignored, this distinctive scent begins to saturate your home.
It's embedded in the natural oils produced in your pup's coat, sometimes exacerbated by light perspiration that secretes from their hair follicles.
Environmental Smell
It's no secret that dogs love gross things. The more rancid and rank, the better. When you're not paying attention, they gleefully roll in whatever nasty thing they find. Dogs love rubbing their shoulders in it and wiggling about to achieve maximum scent transfer.
Of course, this plays into how they smell when they return. Freshly perfumed with the scent of decay, they'll more than likely hop onto the couch to nap off the excitement of their discovery.
Skin and Medical Issues
Some dogs develop skin issues, such as an overgrowth of Malassezia yeast and staphylococcus pseudintermedius bacteria. Common signs that your dog may be suffering from this include excessive licking and scratching, skin inflammation and loss of fur, and crusting – especially around ears and eyes.
If your dog is one of those adorably wrinkly kinds, bacteria can grow in between skin folds.
GI issues play a role in smell, as do impacted anal glands and dental issues. If you have a puppy or senior dog, there may be additional smells, such as dog urine.
If your dog seems more odious than usual, or if there seems to be more to the smell than typical "eau de canine," it's a good idea to get them checked by their vet.

---
Common Couch Materials
One of the biggest factors impacting the degree to which your couch smells is the material it's made from.
This variable matters for two reasons:
Certain materials commonly used to make couches are less absorbent
Some materials are much easier to clean
We'll cover the most common ones here. If you're not sure what your couch is made of, most have tags located somewhere on the bottom. Brush your hand along the front underside to find yours.
Make a note of both the material and the care instructions. Be aware that some DIY couch cleaning solutions may not work on your particular sofa.
Cotton
Cotton is a wonderful versatile natural fiber. It's both soft and inviting, plus it's pretty durable.
It has weaknesses, though, especially concerning odors, stains, and ease of cleaning. Cotton is highly absorbent; stains and odors easily find their way into its weave. Sometimes, cotton is blended with other fibers to increase resilience.
Velvet
Plush and regal, velvet boasts deep, rich, saturated colors. Traditionally made from pure silk, most velvet today is a blend of rayon, silk, and cotton.
Soft and able to withstand a lot of use, a velvet couch is a statement piece. Velvet is typically also harder to clean.
Linen 
Linen is one of the oldest plant-based fibers, still a go-to 10,000 years after its textile origins. Linen is soft and stronger than cotton. Some blends are machine washable. Linen is resistant to fading and also more moisture-wicking than cotton.
Wool
Extremely durable wool couches repel moisture and are resistant to mold. They retain their shape well, too. However, some blends are itchy and can cause minor irritation when they come in contact with exposed skin.
Leather
When it comes to durability and functionality, other materials don't stand a chance compared to leather. It's a timeless classic that's super easy to clean and maintain and only gets better with age. It's water resistant, smell resistant, and doesn't harbor mites and allergens.
It does scratch, however, so keep your pets' nails neat and trim if you have leather furniture in your home. Additionally, there are different "grades" of leather that have an impact on the overall quality.
Similar to leather, "Pleather" is pretty resilient and low-maintenance, too – though it can be prone to cracking.
Polyester
A synthetic material, polyester is strong, snag-resistant, and water-repellant. Sometimes combined with other materials or used independently, polyester is easy to clean and maintain.

---
DIY Cleaning Solutions

When it comes to household upkeep, there are tons of cleaning products, cleaning methods, and cleaning services on the market.
However, you can create your own equally effective and way less chemically harsh cleaners at home.
The best way to get rid of stinky unpleasant smells, once and for all, is to clean both the couch and pooch, and because you care about them, you don't want to use something that could prove harmful.
These DIY couch cleaning solutions aren't suitable for every type of fabric; however, be sure to check the care instructions on yours before you proceed.
If your dog is extra sensitive or allergy-prone, check with your vet before lathering them up. While none of these options contain harsh chemicals, some pets are simply more sensitive than others.
Easy Dog Shampoo and Odor Remover
There are plenty of store-bought dog shampoos and odor eliminators you can get, but for those who want to create their own, the ingredients are so straightforward you probably already have most of them in your cupboards at home.
The consistency in which you bathe your dog is up to you.
Basic Dog Shampoo 
The most basic blend of shampoo consists of just three ingredients:
2 cups of warm water
1/4 cup of nontoxic dish soap
1/2 cup of white vinegar
Pour the mixture into an old shampoo or empty dish soap bottle for easier application.
Wet your dog thoroughly, and apply the mixture evenly, being careful to avoid getting any in their eyes. Massage into a nice foamy lather (dogs love this part!) before rinsing and drying off your dog.
Vinegar is renowned for its cleaning properties and acts as antibacterial and deodorizer for your pup's coat.
 Dry Skin Dog Shampoo 
If your dog suffers from dry skin, oatmeal is known to have soothing properties. This shampoo allows you to remedy the smell while combatting dry skin at the same time. For this you'll need:
1 cup of uncooked oatmeal
1/2 cup of baking soda
1-quart warm water
Put the oatmeal in a food processor and pulverize until it's the consistency of flour. Mix the ingredients together, and pour them into a bottle that's easily transferable to your dog.
Wet your dog thoroughly, and then apply. After application, let the concoction remain on their coat for a few minutes before rinsing. Easier said than done when all your dog wants to do is shake it off…
Most smells have an acidic component, which baking soda neutralizes.
After leaving the solution on for a few minutes, you can rinse and dry.
 Extreme Odor Control
Your dog bolts into the backyard. You hear a sound, and then the smell hits—the unmistakable scent of skunk.
Skunks have great aim, and your dog will likely attempt to squeeze back into the house, rubbing its freshly skunked body on everything you own.
If you find yourself in a situation like this, here's how to get the smell out.
You'll need:
1 quart of 3-% hydrogen peroxide
1/4 cup baking soda
1 teaspoon liquid dishwashing soap
Do not mix this up to have on hand for "just in case," as the mixture could explode.
Bathe your dog and apply, being extremely careful to avoid the eyes. The peroxide baking soda mixture creates a chemical reaction that produces carbon dioxide. This reaction helps obliterate both the smell and the oily substance secreted by the skunk.
 DIY Doggy Deodorant 
To make a deodorizing spray to keep your dog fresh in between bathing, you'll need a spray bottle, plus:
2 cups distilled water
2 tablespoons glycerin
1 tablespoon fractionated coconut oil
Some people add a few drops of essential oil but check with your vet before doing so. Some scents and essential oil brands can be irritating, even harmful. If you choose to add a scent, make sure it's only a few drops.
Mix together and add to the spray bottle, and use as needed.
Easy Couch Cleaning Solutions 
When it comes to cleaning your couch, there are a few things to note before you start scrubbing. You need to know what type of fabric it's made from. Some are a little finicky, and upholstery cleaners could actually damage the material.
Another important factor is how the fabric is woven. There are three main types:
Satin – a smooth, seamless finish
Twill – a diamond-patterned weave
Plain – a checkerboard weave
Fabrics created with the twill or plain method are susceptible to pet hair accumulation. It can become interwoven with the fabric, as can crumbs and other gunk.
Again, be sure to refer to the manufacturer's recommended care instructions.
Vacuum 
Before getting started and mixing up the solution that works best:
Remove the couch cushions.
Get out the vacuum cleaner, and give the whole thing a good hoover.
Vacuum up all the excess dog hair, pet dander, and crumbs – after collecting the spare change, of course.
Don't use a revolving brush, as this can mar the fabric and exacerbate wear.
Using the narrow attachment accessory is perfect.
Easy All-Purpose Upholstery Cleaner 
Here's what you'll need:
1 cup of water (club soda works well too)
½ cup white vinegar
½ tablespoon of natural dish soap
Add all the ingredients to a spray bottle, and spray the entire couch, paying particular attention to the grimier areas.
Let the mixture sit for a little, and then go over it with a cloth – rubbing in circular motions. Finish by spritzing it with water, and finally, run the vacuum over it again to pick up any excess dislodged hair or grime.
To Brighten Light Colored Fabrics
This concoction contains hydrogen peroxide, which has bleach-like qualities. Therefore, it should only be used on light-colored furniture.
You'll need:
1 c hydrogen peroxide (3%)
½ Tbsp natural dish soap
Mix the ingredients in a spray bottle and lightly soak the fabric. Allow to sit before going over with a clean rag, using circular motions. Follow up by spraying with water and vacuuming.
Odor Eliminating
This dry cleaner works well on all types of upholstery, including delicate fabric. If your couch needs some extra care, opt for this in conjunction with one of the water-based cleaning solutions.
For this, you'll need:
1/2 cup baking soda
1/2 cup cornstarch
a small amount of water (optional)
Mix the ingredients together. If you decide not to use water, sprinkle the powder over the couch. If water is involved, use it sparingly; you want to create a thick paste that you'll spread over the sofa. In both situations, allow the powdery/pasty solution to sit on the couch for an hour, and then vacuum it clean.
Pet Stain Remover
Pet stains are inevitable. To quickly remove them, blot the spot dry with a paper towel, then mix:
2 cups white vinegar
2 cups water
Put the mixture into a spray bottle.
Apply it to the spot, and then add baking soda.
Let it sit and dry, then vacuum clean.
Pet Odor Eliminator and Refresher Spray
Forget Febreze; this works as both an air freshener and a fabric refresher – but contains none of the harmful chemical components most off-the-shelf versions use.
Find a nice spray bottle, and mix it together:
1 cup distilled water
½ cup vodka
10 drops to ½ tsp of your favorite essential oil
This antibacterial, antifungal natural deodorizer will keep your couch clean and deliciously fresh.
Steam Cleaning
For those with any type of steam cleaner, this is an excellent method of freshening up your couch. Check the care instructions of your particular fabric first, of course.
Solar Power
Take advantage of mother nature, and let your freshly cleaned cushions dry outside in the fresh air and sunlight (being mindful that fading may occur if left out too long!). Some things Mother Nature does so well it's next to impossible to replicate, and odor control is one of them.
Extra Protection
Those who live in wet, muddy areas with dogs actively engaged in their environment may want to consider investing in a washable couch slipcover that includes cushion covers. These lifesaving couch covers are a pet owner's dream, easily tossed into the washing machine. You can have them custom-made or find them on Amazon.
---
Conclusion:
The secret to a clean, inviting couch lies in knowing how to get the dog's smell out of both the couch and the dog. Now you have the solutions, choose the one that applies to you.
Then, you're free to sit back and relax. Though, you'll probably have to scoot over at some point so your best friend can join you.